Escape To Europe For A Relaxing Spa Break – Top Destinations For A Short Spa Break
Heal Your Body And Mind In Europe's Thermal Springs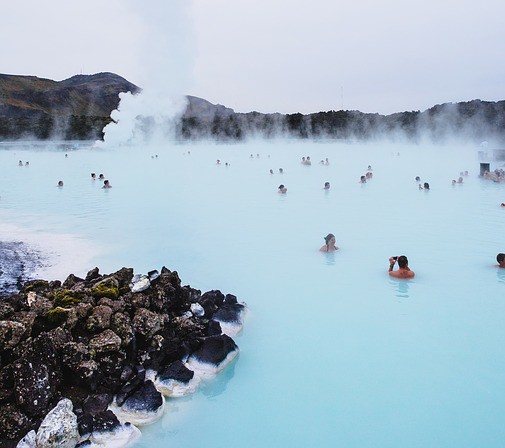 Treatments and therapies galore in the best spas that Europe has to offer – from the Blue Lagoon to the thermal springs of Budapest.
Whether you're a couple looking for a romantic break, a stressed out city worker in desperate need of relaxation or a hen party requiring some pre-wedding pampering, a spa break in Europe will be the perfect getaway for you. With budget airlines now operating flights to hundreds of different destinations in Europe, you can have your pick of the most luxurious spa breaks on the continent.
The Blue Lagoon – Iceland
One of the world's most natural wonders, the Blue Lagoon geothermal pool located just outside Reykjavik is one of Iceland's top attractions. A dip in the hot aqua-blue waters situated in a lava field on the Reykjanes Peninsula will leave you feeling incredibly rejuvenated. Fifteen rooms are available to stay in at the Blue Lagoon Clinic hotel, which has its own private bathing lagoon and gym facilities, as well as a massage room and light therapy. A new 60 room luxury spa hotel is due to open in 2017.
The Cottage Garden at Longueville Manor – Jersey
Guests are treated on a personalised basis at the boutique spa known as 'The Cottage Garden' at Longueville Manor on the island of Jersey. The spa boasts a full range of treatments, most of which are fruit or herb-based. Guests can enjoy the mini gym, the outdoor spa pool and the suntrap terrace, whilst guests of the main hotel, which is part of the Relais and Chateaux group, can charter a luxury Princess Yacht.
Danubis Health Spa Margitsziget – Budapest
Hungary's capital is famous for its 125 thermal springs which bubble beneath the city. The Danubis spa is located on Margitsziget, known as Margaret's Island in Budapest, which is around 10 minutes from the centre of town. A vast assortment of treatments are available as well as indoor, outdoor and adventure pools, an aroma cabin, a salt cave, fitness facilities and a solarium. The hotel is large with 243 rooms including suites and family rooms offering wonderful views of either Margaret Island or the River Danube.
Hotel Therme Vals – Switzerland
Located 200km from Zurich is this amazing and iconic wellness temple which was constructed from quartz pieces by architect Peter Zumthor. The spa's list of therapies take advantage of the thermal waters originating from the Valser valley. Guests can choose from rose, spruce, mountain herb and thalasso baths which all provide the perfect opportunity to bathe in healing minerals. Massage programs and anti-age cell treatments are also available to indulge in.
Rogaška Slatina Health Resort – Slovenia
 The Slatina Medical Hotel, located at the Rogaška Slatina Health Resort in North-Eastern Slovenia, offers 59 rooms and a full range of remedies including massages, baths and fango wraps.  The Slovene resort is famous for its source of magnesium which can help with digestive disorders. Their onsite medical centre has 24-hour medical supervision available and can offer guests a number of health programs for issues such as weight loss, gastroenterological problems, cholesterol, diabetes and stress.
Once you have booked and put down a deposit for your desired luxury spa break, it is wise to purchase some travel insurance as soon as possible, so that you are protected in the event that you are forced to cancel.
Image Credit: Pixabay.com