Elderly woman is a permanent resident on luxury cruise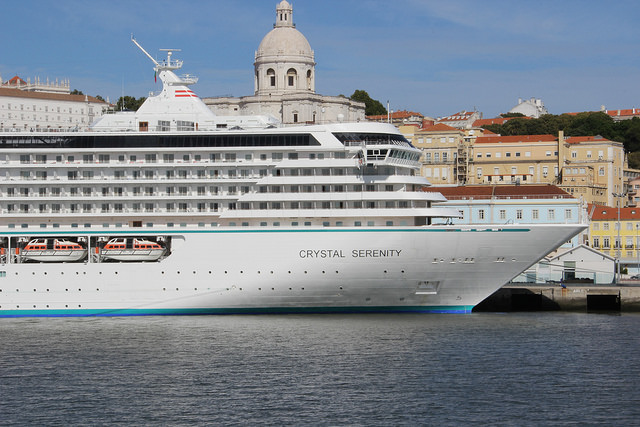 An 86-year-old woman from Florida pays around $164,000 a year to permanently live on a luxury cruise ship.
Whilst millions of people every year get a travel insurance policy to go on a cruise, Lee Wachtstetter from Florida has gone a step further by taking up permanent residence on Crystal Cruises' Serenity liner for the past seven years.
Lee Wachtstetter, also known as "Mama Lee" aboard the cruise ship, estimates that she has spent around $164,000 a year to live aboard the cruise ship and this covers the cost of living in her seventh deck stateroom, all meals with drinks, Broadway-style shows, ballroom dancing events, movies, cocktail parties, tips for the staff and lectures.
Travelling the world
Whilst being aboard her floating home Lee Wachtstetter believes she has visited over 100 countries. Speaking to the Asbury Park Press, Lee Wachtstetter said, "I've been to almost any country that has a port."
She also revealed that she enjoys visiting Asian countries because they are "so different" from America, but nowadays she prefers to stay on board when the ship docks as she enjoys the quiet when other holidaymakers go on various excursions.
Like many other holidaymakers who have booked up travel insurance for cruises, Wachtstetter enjoys the night-time activities and regularly attends the ballroom events that have been arranged.
Ms Wachtstetter decided to live on the 11-year-old Serenity liner after her husband, who also loved to go cruising, told her to never stop cruising just before he passed away. After selling her five-bedroom property and five acres of land in Fort Lauderdale she has never looked back.
During her 50-year marriage Ms Wachtstetter believes that she and her husband went on 89 cruises, but now she has done approximately 100 more as well as going on 15 world cruises.
Image Credit: Gary Bembridge (flickr.com)