Disneyland trip becomes nightmare following illness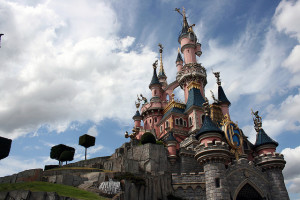 A dream holiday to Disneyland Paris turned into a nightmare after illness forced a father and daughter to abandon their holiday because they forgot to take out pre-existing medical travel insurance cover.
The unlucky traveller was 32-year-old John Cook from Hull, who became distraught after his daughter Macy, 4, fell ill on the morning they were due to travel. While Mr Cook was under the impression that he had already taken out the insurance, it quickly became clear that he hadn't paid for the cover – meaning he lost out on more than £700.
After losing out on their dream holiday, Mr Cook is now determined to make sure other holidaymakers don't suffer the same fate.
Macy, who is in her first year at Primary School, was understandably very excited about the trip and had been talking about all the characters she would be able to meet during her visit.
With Mr Cook previously suffering from depression, he thought the trip could have provided a ray of light in both of their lives.
Warning of importance of travel insurance
Following the incident, Mr Cook said: "I would do anything to make Macy happy and I spent hundreds of pounds buying that holiday, but because I didn't have travel insurance they said I can't get any of the money back."
He added: "I was certain I had paid for travel insurance, but when it came to trying to get the money back, it turned out I hadn't paid the extra.
"I even got a note from the doctor, but apparently that doesn't make any difference.
"Nobody thinks their kid is going to get ill the day you're due to go on holiday, but it can happen, and it completely ruined me."
While many holiday providers are able to offer travel insurance packages when booking a trip, confirmation of these policies can easily be forgotten – as shown in the case of Mr Cook. With this in mind, why not contact Avanti and book annual travel insurance policies at the best price possible to ensure your holidays are covered for a whole year?
Image Credit: David Jafra (Flickr.com)