Discover the Philippines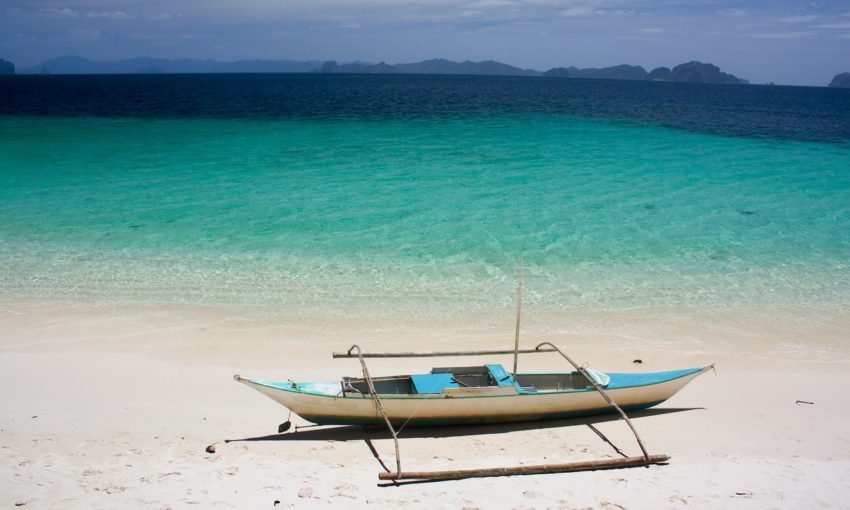 Escape to the Philippines
Thousands of tropical islands. Lush rainforest. Colourful fiestas. Succulent seafood. It's all waiting for you in the Philippines!
The Philippines: a collection of 7,000 tropical islands lying in the Pacific Ocean. A Spanish colony for over three centuries, the history of this region is rich and varied. From emerald rice fields to turquoise waters and golden sands, this is a country of extreme and diverse beauty.
It is also a destination that is proving increasingly popular with western tourists, who are keen to explore this tropical paradise for themselves. In this post we take a look at the top four things that should be on your list if you're planning to visit the Philippines.
Bacuit Archipelago
We're not alone in rating this area; Lonely Planet also rank it as their number one place to see in the Philippines. It's not dissimilar from the more famous locations of Ha Long Bay in Vietnam or Krabi in Thailand, but Bacuit has an unspoiled and laid-back vibe that can be difficult to find in these other tourist hotspots.
The region is famous for the limestone islands that are dotted throughout its clear waters, harbouring hundreds of secluded beaches and coral reefs. It's a paradise for snorkelers and divers, but you can equally appreciate its beauty from a beach towel, or even a traditional boat.
Sugar Beach
If it's beaches you want, you'll be spoilt for choice in the Philippines. There are literally hundreds, if not thousands, from which to choose. Most famous is Boracay. With 4 km of golden sand it isn't difficult to see why this has become the tourist's favourite.
Packed with hotels, colourful bars and a lively night time scene, this bustling resort is paradise for young travellers who are looking to party. But if you prefer something a little more laid back, why not try Sugar Beach? The beach is every bit as stunning as Boracay, but the vibe is far more traditional. Think beach shacks rather than nightclubs. The area is famous for its technicolor sunsets.
Banaue Rice Terraces
A sight that's synonymous with the Philippines: the rice terrace. These emerald green platforms chiselled into the hillsides have existed for thousands of years, but continue to dazzle visitors with their grand scale and vivid colours. Banaue is the most popular destination if you want to see these for yourself.
Easily accessible from Manila, Banaue caters well for visitors, with a range of guided tours and hikes on offer to the terraces. But if the hustle and bustle of this popular destination gets a bit much for you, it's also possible to head off to the smaller village of Kambulo, which has its own stunning rice terraces far from the crowds.
Party time!
A great way to soak up the culture of this country is to get involved with one of its many fiestas. This is a catholic country, and many events in the religious calendar are celebrated with wild and colourful parties. Chief amongst these is the Ati-Atihan Festival. This is celebrated with three weeks of street parties every January. Travellers say it easily rivals any Mardi Gras or Carnival held anywhere else in the world!
Wherever you decide to explore, be sure to remember your worldwide travel insurance!