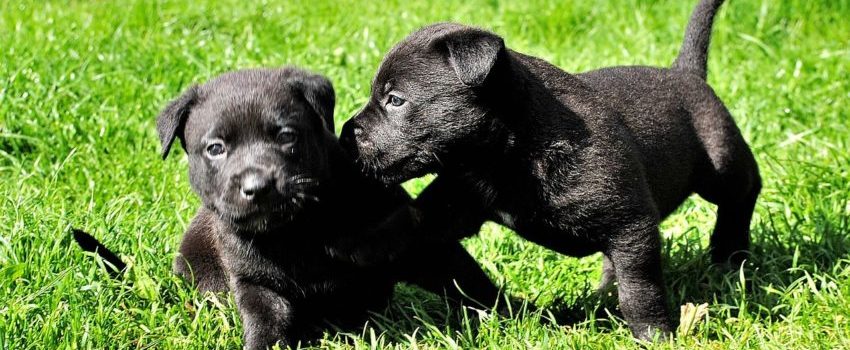 Discover The Island Of Puppies
Book Yourself A Trip To Puppy Paradise!
Puppies and an island getaway seems like too good a combination to be true, but we promise you that it's real!
If there's one thing we can't resist, it's a cute puppy. Something else we love is a holiday filled with sun, sea and sand. Usually those two things don't go hand in hand, but we've recently discovered that there's a way to combine your summer holiday with your love of dogs. On the island of Providenciales, you can spend your trip with your very own canine companion. Sound like the perfect place for your next holiday? Here's everything that you need to know.
What Makes It A Great Destination
Providenciales is a sun-drenched island that's part of Turks & Caicos. It's an incredibly popular tourist destination, and is regarded by some as the best location for a beach holiday in the world. As well as the numerous coastal resorts, it is home to some incredible natural scenery too. It's a first-class diving destination, and also boasts a stunning national park too. Something else has been attracting visitors to the island in recent years…
The Island's Cutest Residents
Since 2005, Potcake Place have been working "to reduce the number of homeless Potcakes on the island". Potcakes are a breed of dog native to the Turks and Caicos Islands, given their name because of the caked remains from the cooking pot they were fed by the locals. These medium-sized, incredibly cute dogs are described as loyal, intelligent and loving. With such winning personalities, Potcake Place decided that they'd be the perfect companions to visiting tourists. Yes, you read that right!
Your New Tour Guides
Potcake Place is usually home to around 50 to 70 puppies. When visitors to the island come to the sanctuary, they are given everything that they need to take care of their new friend. The aim of the programme is to get the dogs to socialise with people so that they are ready to be re-homed. So not only will you have a great time cuddling and walking these little pups, you will be doing them a lot of good too. Luckily for those looking for a pet, a number of the puppies are up for adoption. So if you just can't bear to leave your dog behind, you don't have to!
Remember To Arrange Some Travel Insurance
We just love this initiative. Not only do tourists get to spend their holiday with a super cute puppy, but a large number of those dogs will find new forever homes. If you're heading to Providenciales this summer, be sure to contact Potcake Place to see if there are any available puppies for you to help. Another thing to remember is travel insurance. Once you're fully protected with our global travel cover you can focus on one thing – having a great time with your new furry friend!
You Could Come Home With A New Member Of The Family!
Having a dog to take care of is a great incentive to go out and explore the island on foot. There are some wonderful beauty spots to be discovered, and you'll take home some fantastic memories. Thanks to Potcake Place's adoption scheme, you can also come home with a new pet as well! Just be certain that you are sure you'll be able to look after your new dog properly before you go ahead. After all, a dog is for life, not just for a holiday!