Dine as the Locals Dine
Travel is all about new experiences, exploring, visiting places you've dreamt about, stumbling across something you've never heard of. I love finding out about local life and traditions and a big part of that is discovering and trying the local cuisine, doing as the locals do.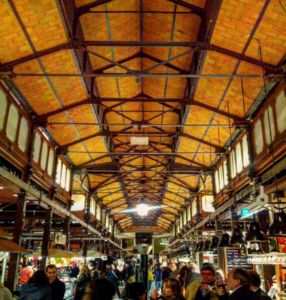 There is something very special about stopping off at a bar for Cicchetti in Venice, stood alongside a gondolier sipping a Bellini cocktail after a long day's work. Joining the Madrileños in the Mercado de San Miguel for tapas and a glass of Rioja.
I will never forget the aroma of the spices filling the air as I entered the Khan el-Khalili bazaar in Cairo, every now and again I will pick up a smell or a flavour and be instantly transported back there. Or the time I was traveling from Rome to Florence by train and was reading a James Bond novel where Ian Fleming describes one of Bond's favourite meals as being a Spaghetti Bolognese accompanied by a cheap harsh Chianti! That was it…I had to have that when I arrived in Florence. Eating Spaghetti Bolognese, with a very nice glass of Chianti in the shadow of the Santa Maria del Fiore…wow!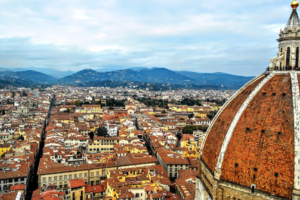 Some places really take their food seriously, everybody knows about the French but Spain takes the win in my book, after all, does anywhere else have a museum of ham?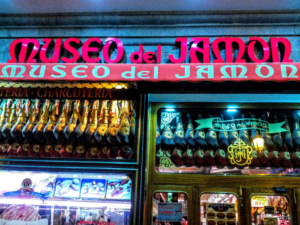 Some countries have a real flair for the dramatic when it comes to meal times. If you have ever experienced a Greek meze you will know where I am coming from. Every dish from the menu is announced and presented to you, filling the table, with a real sense of pride over the quality and flavours. Sat in a village taverna surrounded by olive groves and grapevines, the food washed down by a carafe of the local wine, a must for me every time I visit Cyprus.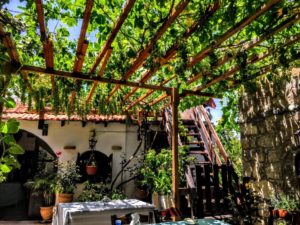 Or how about dining out in St Mark's Square, Venice, with St Mark's Basilica and the Campanile providing the backdrop serenaded by a violin and Piano concert? Does dining come any more theatrical than this?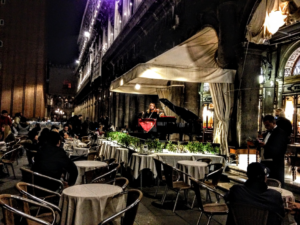 It is also about the people, I have lost count of the number of times I have asked a question to someone in a bar or restaurant and gained a real insight about the area I'm in.
But it's not often you go on holiday and don't see a black board advertising an English breakfast, or stumble across an Irish themed pub. I even managed to find one in Sighisoara (Dracula's/Vlad Tepes' birthplace) in Romania! However, as the saying goes, if you don't try… you'll never know! You just might create some really special memories.
Thomas Widdows