5 great destinations for last-minute family breaks
The best destinations for families in Europe
Travelling with young children doesn't have to be daunting – Europe offers a range of destinations that are child-friendly and fun for all the family.
Thinking of travelling with your family this summer? You don't need to travel far – Europe offers a range of family-friendly destinations that are just a short flight away. Here are our top five suggestions for young families.
Paris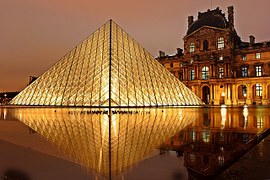 This may not seem an obvious choice, but Paris is an excellent place to take children. Whilst they may be too young to appreciate the treasures of the Louvre of the wonders of Notre Dame, the city of love offers much that is child-friendly. You will never walk far before coming across a playground – these lovely free parks are in all neighbourhoods of the city, and break up a day's sightseeing for little people. Children will also enjoy the Paris Metro, with its cheap and exciting double-decker trains that can transport you easily across the city. Adults and children alike will appreciate the views from the top of the Eiffel Tower, whilst there is much to delight the whole family in the city's many patisseries! Time Out Paris offers an excellent guide to the city for children – be sure to take a look for updated lists of activities and recommendations for child-friendly hotels and restaurants.
Barcelona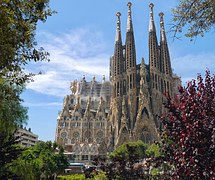 Barcelona is an ideal choice for the whole family, as it offers everything at once. Whether you want culture, beach time, parks or walks, this city can deliver. Children will love long, lazy days on the city's golden sands, or why not try Barcelona's world-famous zoo? Children of all ages will love the cable-car to Montjuic, which whisks visitors across the rooftops, offering panoramic views of the city and the sea. Parents will appreciate the architecture and cuisine of this sophisticated and vibrant city, which also offers a range of accommodation to suit all budgets. Travel is also very child-friendly; it is cheap, quick and easy to travel all over the city by bus.
Tuscany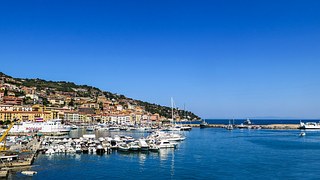 Italy is an excellent place to take children – the Italians love kids and they are always made very welcome at restaurants and hotels. Pizza, pasta and ice cream will appeal to children and adults alike! Exploring old hill-towns and villages will fire the imagination, and hiring a car will make it easier to travel around with young children. There are many agriturismos in the region, which are essentially B&Bs at working farms. This type of accommodation is affordable and authentic, with many such farms also offering swimming pools and in-house dining. Children will also love the chance to play with the farm animals!
London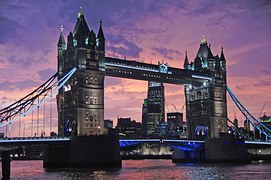 The capital city gets a bad press, but can be an excellent place for children. London's many free museums offer a world-class range of activities for kids. The Science Museum is a favourite, with many interactive displays for children of all ages. The neighbouring Natural History Museum, with its many dinosaurs, has been capturing children's imaginations for decades, while the famous blue whale will also amaze and inspire! The city's parks offer great space for playtime and picnics, and children will love to see the soldiers marching at Buckingham Palace. Try a boat trip to historic Greenwich, where the excellent National Maritime Museum also has an attractive range of exhibits for young children, including a giant map of the world. The neighbouring park offers excellent views over the city. For cheaper accommodation, try staying in the suburbs – a tube into the city centre can take as little as fifteen minutes.
Greek Islands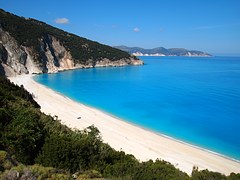 There can be many advantages to a package holiday with young children. Resorts like the Blue Lagoon Village in Kos offer everything under one roof, allowing parents to relax with their children. From child-friendly pools, fun activities and family-friendly entertainment, these resorts are excellent fun for the whole family. They also offer a babysitting service for a fee, should parents like a bit of alone-time once the children are in bed. All inclusive dining means there is no stress finding somewhere to eat, and the buffets will offer something for even the fussiest eaters. Shuttles to and from the airport will also mean that you can travel with ease.
Wherever you take your family this summer, be sure to take out family travel insurance so that you can relax in the sun knowing that you're fully-covered.
Image Credit: Pixabay.com