Most dangerous holiday destinations for women revealed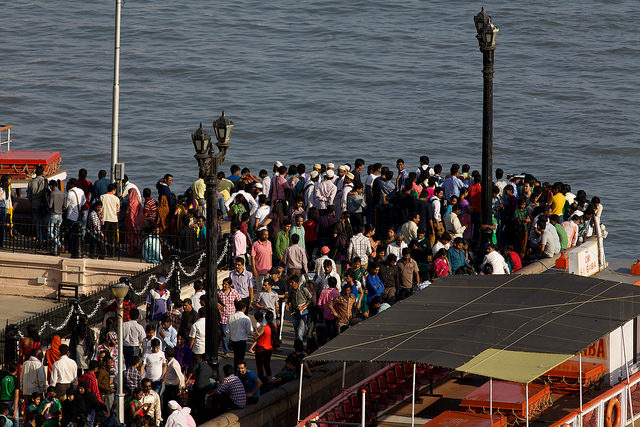 Although it is generally recommended that women should not travel alone, there are some places that are more dangerous than others. A new study has revealed which countries are the most dangerous for female travellers to travel to, which is worth bearing in mind before booking a holiday.
The study, which was compiled by the Daily Mail, not only shows the countries that female holidaymakers should be most wary of, but also the importance of multi trip travel insurance.
India
The Mail Online study reveals that India is a destination where female travellers need to be cautious as although it is a beautiful country the National Crime Record Bureau has revealed that crimes against women have increased by 7.1 per cent since 2010.
Brazil
Holidaymakers are drawn to Brazil's stunning beaches and tropical rainforests, but unfortunately much of the country is still affected by rape, gender-based violence and gunpoint robberies of tourists.
Turkey
Many women take out travel insurance, whether over 50s policies or insurance for specific activity holidays, and fly from the UK over to Turkey every single year, despite the country being affected by gender-based violence.
Thailand
The murder of British backpackers Hannah Witheridge and David Miller last year highlighted the troubles that the popular holiday destination still suffers from. The Mail Online study says that according to the Thailand Domestic Violence Information Center women being affected by violence is on the rise.
Egypt
The fifth most dangerous destination for women to visit, according to the Mail Online article, is Egypt as the African nation has been affected by a rise in sexual assaults in recent months.
The study also highlighted that Colombia, South Africa, Morocco, Mexico and Kenya are all other holiday destinations that female holidaymakers should be careful in.
Despite these countries and cities appearing in the list there are safety measures you should be aware of when visiting any country to avoid getting into trouble when abroad. These include going on escorted tours and excursions instead of travelling alone, avoiding areas that are renowned for being rough and checking any foreign travel advice that is available before your trip. It is also recommended that you don't use shorts cuts and stick to main routes, do not discuss travel plans with strangers, and do not take food or drinks from strangers as criminals have been known to drug food and drink.
To find out some more tips check out this site here.
Image Credit: David Brossard (flickr.com)