German Culture In NYC: Visit The American Oktoberfest
NYC Does Oktoberfest
What was once a strictly German only affair, Oktoberfest has now truly gone global, and for 16 days beer lovers from across the world can indulge their passion – Bavarian style. New York City has fully embraced the festival that began its life back in 1810.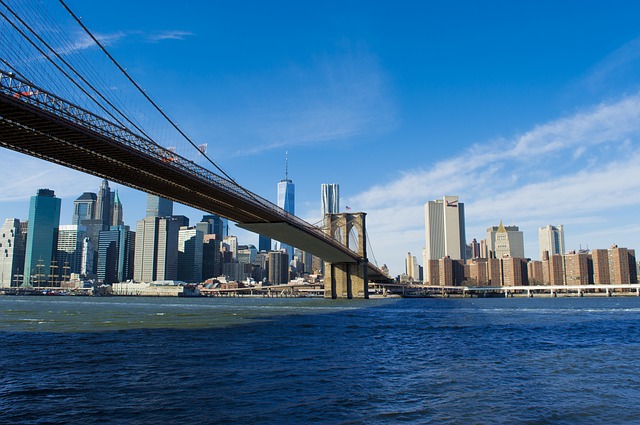 Unlike some other cities, New York spreads the Bavarian love, with venues dotted all around the sprawling metropolis and throughout New York State. There are even Oktoberfest club nights where you can get down whilst wearing lederhosen! The Big Apple is home to over 2.2 million people who have German heritage, but if you're not from Germany no one will mind. It's truly all about the beer, the food and the fun.
Top Oktoberfest Events
Aviator Oktoberfest Beer and Swine – Floyd Bennett Field, 3159 Flatbush Avenue, Brooklyn, NY
The Aviator Sports and Event Center is home to one of the best events over the course of the 16 days. On October 3rd the 6 hour gathering plays host to some of the finest beers in town; from the host sponsor Paulaner, through to other tasty treats such as Tucher-Hefeweizan, Spaten Dunkel Dark and Sam Adams Oktoberfest. Many games are played over the course of the event too including beer pong, Bocce and Cornhole. Entry is $40 in advance, more on the door.
Reichenbach Hall – 5 West 37th St. New York, NY 10018
One of the longest events is the famous tapping of the Ceremonial Oktoberfest Keg in Reichenbach Hall. This event runs from September 16th right the way through to the end of October. Live shows run throughout the stint and the atmosphere is always lively here to say the least.
Mountian Brauhaus Oktoberfest – 430 Winter Clove Rd, Round Top, NY 12473
If it's a truly authentic Oktoberfest experience you are looking for you need look no further than Mountian Brauhaus. Top German bands accompany Schuhplattler dancers, The Mountain Brauhaus Schuhplattler Verein, while traditional German beers are served by the dozen. It's a pity USA travel insurance doesn't cover headaches because you're sure to have one in the morning! It's three days of good old-fashioned German fun, September 26-28.
Whiteface Oktoberfest – 2634 Main St. Lake Placid, NY 12946
If you've got kids in tow, Whiteface might just be the answer you're looking for. Not only will there be lots of beer, food, music and dancing, there will also be complimentary rides to keep the little ones amused too. This is a two-day event (3-4 October) and tickets cost between $10 and $30.
Old Falls Street Oktoberfest – Old Falls Street, Niagara Falls, NY
Open for the 6th year in a row, Old Falls is fast becoming a staple for all fans of the NYC way of doing Oktoberfest. Another great one for those with children, Old Falls has it all. Street vendors, German dancing, live music and, of course, the finest food and beer can all be found here. The family zone even has a petting zoo! Come and join in the fun on October 3rd from 13.00 to 20.00.
There are plenty of other events going on in New York across the 16 days and beyond. How many can you handle?
Image Credit: Pixabay.com