Top 10 Cultural Destinations In Europe
10 Of The Finest Cultural Destinations That Europe Has To Offer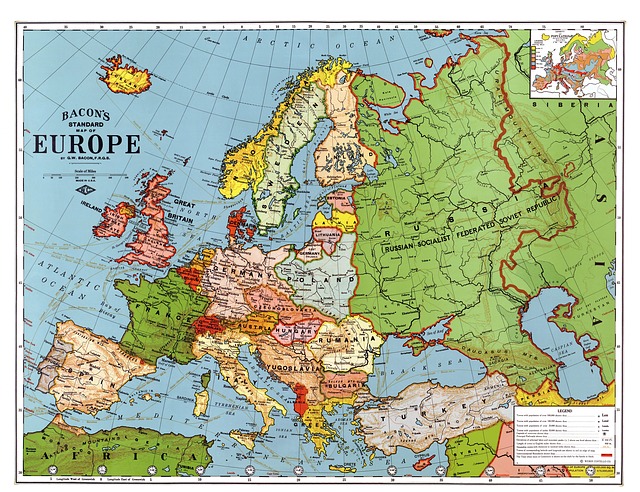 Europe has plenty to offer the cultural traveller as art runs through the veins of many of the continent's major cities. From architectural wonders through to historical canvasses, Europe has a wealth of interesting destinations for those looking for more than a beach and a bar.
London, England
London has no end of cultural highlights for tourists to visit. From current day art installations in the Tate Modern through to the ancient masterpieces housed in the National Gallery, London offers up a multitude of attractions that will satisfy even the biggest culture vulture.
Paris, France
Often regarded as the epicentre of fashion, Paris has plenty to offer those of a cultural bent. Opera, theatre, museums, festivals, and galleries galore can all be found here as well as historical landmarks such as the Eiffel Tower and Notre Dame de Paris.
Berlin, Germany
Berlin has a diverse cultural scene and a vibrant artistic movement flows through the German city. Performing arts is huge here and the museums and art galleries are plentiful. For those looking for a more architectural journey, Berlin offers plenty for you too, with highlights including the Brandenburg Gate and the Sanssouci Palace.
Rome, Italy
While food and shopping may attract a large proportion of Rome's tourists, the cultural highlights are endless. The Trevi Fountain, the Colosseum, and the Pantheon are just a few, not to mention their famous galleries such as Borghese and the world-renowned opera house, Teatro dell'Opera di Roma.
Athens, Greece
Ancient Greece has left Athens with a wonderful cultural heritage and everyone should visit places such as the Acropolis at least once in their lifetime. Modern day Greece has a lot to offer too, from music to art, making this one place every cultural traveller put on their list of must-visit destinations.
Barcelona, Spain
From the Gothic Quarter through to more modern structures that line much of the city's streets, Barcelona has plenty of architectural highlights for visitors to enjoy. The arts are a big part of the Spanish way of life too, with obvious highlights including the Sonar Music Festival and the Filmoteca de Catalunya.
Prague, Czech Republic
Prague has a unique charm, and its cultural highlights are plentiful. Walk across the Charles Bridge and take in the magnificent Antonin Dvorak Museum before dining al fresco in Wensceslas Square.
Bruges, Belgium
15th century abbeys, beautiful historical architecture, stunning museums and galleries, and countless other attraction await the cultural tourist that pays a visit to Bruges. This UNESCO-designated city is a must for all who wish to experience cultural Europe at its finest.
Vienna, Austria
Vienna is home to a wide range of cultural festivals, and music is naturally a key component of their proud heritage. Viennese architecture, too, is undeniably beautiful and their galleries and museums are perfect for those who wish to learn more about this breathtaking city.
Dublin, Ireland
Dublin has long been regarded as one of the foremost literary cities in the world. Ireland's capital city has plenty to see and do, as its music and theatrical scene is currently thriving. Many festivals and events celebrate the city's history throughout the year, and even the smallest pubs have live music that you can enjoy while you sample the world famous stout, Guinness.
All of the aforementioned cities are easily accessible and within the reach of any tourist wishing to visit them. Europe travel insurance and UK cover for London will cover all of the above, and flights and accommodation are inexpensive and easy to find too. So, why not book a trip today and get your cultural fix from one of these magnificent cities.
Image credit: Pixabay.com