River Cruises v Sea Cruises: Things You Wouldn't Know About a River Cruise Ship Compared To Large Cruise Ships
Why You Should Consider a Trip Along The World's Waterways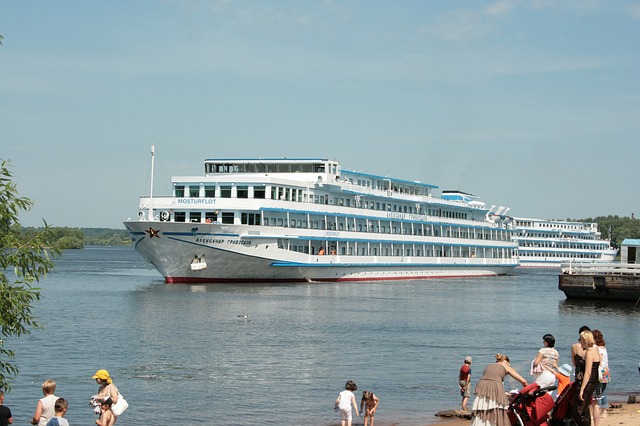 If you aren't sure if taking to the seas is your cup of tea, then a river cruise might be perfect for you. Blue seas as far as the eye can see, aboard a huge awe-inspiring ship – a cruise is easy to picture. If you were to ask someone to describe a cruise holiday to you, it would probably sound a lot like what we've just said.
A huge number of people enjoy cruises every year, with the industry bringing in around £24 billion ($37 billion) in revenue during 2014. However, not all of that is coming from sea cruises. Around 100,000 Britons are embarking on river cruises each year – so we thought that we'd take a closer look at their appeal.
They're great for first-timers
A trip along a river is a good choice for those embarking on a cruise for the first time. The boats are smaller in scale, perfect if you feel a little nervous about finding your way around. Due to the smaller size of the vessel, almost all cabins will have an outside view too – something that can come at a premium on bigger liners.
They cut down on travel times
There's no doubt that a cruise is a great way of seeing a lot of different places within a short amount of time – but that doesn't mean that it's all plain sailing on larger boats. Long transfers are the pet peeve of many cruise enthusiasts, which is why a lot of them think highly of river cruises.
The long queue to disembark is something that is eliminated due to the smaller number of passengers. Secondly, there are no lengthy transfers to destinations when you do get off of the boat, as a river cruise can stop in the centre of a city rather than just at the nearest port.
They come with a great view
The boat's smaller size means that you'll have a better view too. While the sea is beautiful, sometimes looking at vast expanses of water can be a little boring. With a river cruise though, your view is changing minute by minute as the boat makes its way along the waterways.
A river cruise means being at the heart of the action all of the time, experiencing the sights and sounds that make each destination unique from the comfort of your cabin. Our long stay travel insurance will keep you covered whether you chose to take in the view from the boat or explore all that the city has to offer from land.
They're just as luxurious
A common misconception is that river cruises are less luxurious than their ocean-going counterparts. While the boats are smaller and sometimes older, you'll find that the service and attention to detail is exactly the same as on a sea cruise. In fact, the smaller size of the boat makes for a more intimate and relaxed time on board, perfect for couples. This warm and welcoming atmosphere also appeals to more mature travellers too, who can take advantage of our over 50's travel insurance for complete peace of mind.
It's time to start planning your next trip
We don't think that seas cruises will be become a thing of the past any time soon. What we do think is that river cruises will become just as popular. Think of one as a city break on the water, offering you all the comforts of a traditional cruise but with just as much to do ashore as there is on board.
There's a huge variety to choose from, so what's stopping you? If you want to see the world from a totally different perspective, then a river cruise is perfect for you.
Image Credit: www.pixabay.com