Top Solo Cruises For The Over 60s Traveller
The Best Solo Cruise Lines For Over 60s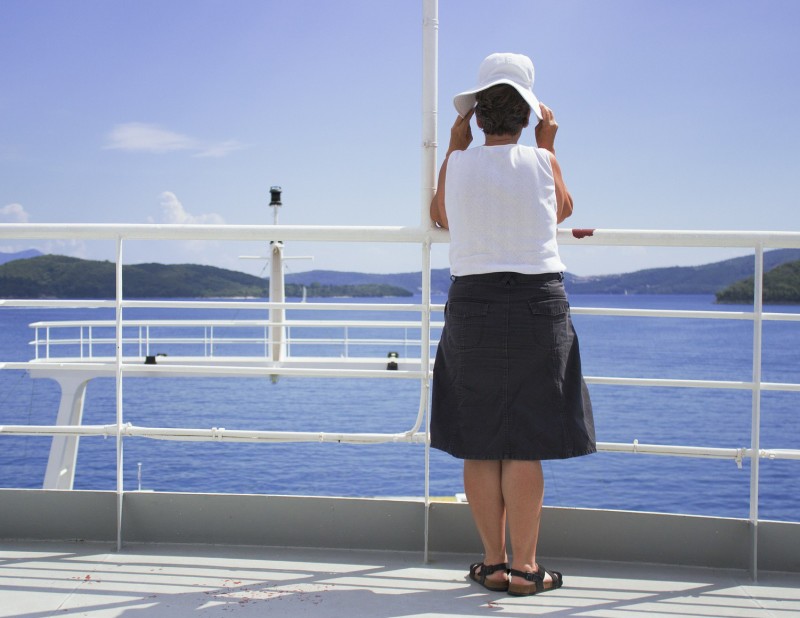 Travelling alone can be an extremely rewarding experience. Having the freedom to make the decisions that directly impact upon your enjoyment and overall happiness without the worry of pleasing others is a liberating feeling and one that should not be the sole preserve of the young.
Choosing to embark on a solo cruise journey when you are in your 60s may seem a little daunting at first but there really is nothing to it. The most important aspect is choosing the right cruise line to suit your wants and needs, and this guide should help you do just that. All you need to do is ensure that your passport is up to date and that you have your cruise travel insurance booked!
Holland America Line
Holland America Line has a great reputation amongst the solo cruising community. While they do not offer discounted rates for solo travellers, they do provide an excellent service that caters to the needs of those who chose to travel by themselves.
Holland America Line have a wealth of entertainment programs aimed squarely at the solo cruiser and, unlike many other operators, they recognise that many solo cruisers are happy in their own company.
Crystal Cruises
Crystal Cruises actively encourage solo cruisers to join them on their voyages. Discounts are available to anyone who wishes to embark on a solo adventure, but the size of the discount will vary from trip to trip so be sure to check out their website for the latest deals. On occasion, Crystal has been known to drop their single supplement surcharge to as little as 10% for solo cruisers.
Many of the company's sailings have around a quarter of the passengers listed as solo travellers so you'll be in good company if you choose this particular line for your first solo cruise.
Fred. Olsen Cruises
Ever popular with senior cruisers, Fred. Olsen caters brilliantly for the solo cruiser. With dedicated cabins, exclusive solo events, and dinner pairing, this line is well versed in making their solo cruisers feel as comfortable as possible.
As Fred. Olsen caters mainly to the mature cruiser their sailings can be a little more sedate than the larger lines. However, this is to their advantage, as it allows those looking for a more peaceful escape the chance to relax and truly enjoy their time at sea.
P&O
P&O are doing a great job of making solo cruises a lot more accessible than many of the other major lines thanks to their pricing scheme. Many of their ships offer single cabins that are priced for one with no additional solo supplement to be paid. However, these sell out very quickly and you may have to be flexible about which dates you travel if you wish to take advantage of these deals.
Norwegian Cruise Line
Another company that does the right thing by its solo travellers is Norwegian Cruise Line. As with P&O, their single cabins carry no extra surcharge for those who choose to cruise by themselves. The company have a couple of new ships in the making, with one due to take to the water any time now and it is hoped that their policy towards solo cruisers continues as they move forward.