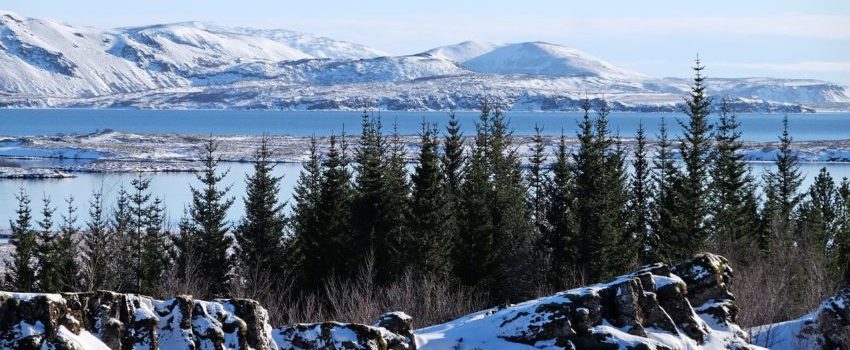 Cruise To Iceland, The Land Of The Midnight Sun
The Best Icelandic Cruises
Take a cruise around the fascinating country of Iceland – you will learn about its heritage and soak up the local culture.
The landscapes, wildlife and beautiful scenery are perhaps the biggest draws for many people who travel to Iceland. But this is also a fascinating country which is immersed in a rich cultural history full of traditions. Take an Icelandic cruise to get a flavour of the highlights of this magnificent country. There are many enjoyable shore excursions that you can take to give you a deeper understanding of the relationship between nature and the people of Iceland.
Reykjavik
All cruises to Iceland visit the capital of Reykjavik at some point during their route. It is a surprisingly contemporary city yet it still retains a village-like atmosphere due to its small population of around 12,000 people. Visitors will experience a cosmopolitan vibe when they dine out in the capital's trendy restaurants or go to one of the many swanky Icelandic bars. Spa treatments are also plentiful in Reykjavik – they are available in a great number of the city's hotels, but most tourists will want to head to the Blue Lagoon. This is a geothermal spa which is located in the middle of a lava field. It is a true wonder of nature and is believed to have special healing properties.
Isafjordur
This is a popular port situated in the West Fjords peninsula which used to be one of Iceland's main trading posts in the 18th and 19th centuries. There are multiple points of interest for cruise passengers looking around the town for the day. The focus is on the fishing population of Isafjordur and you can learn all about this way of life at either the Osvur Museum or the Maritime Museum. If you'd like to venture further afield, then pop over to Vigur Island which is over a mile long and home to Iceland's only windmill. Alternatively, take a glacier fjords cruise through narrow bays to visit the village of Hesteyri.
Akureyi
This fascinating port is situated just south of the Arctic Circle. Its temperate microclimate allows plants and flowers to thrive, so the town's botanical garden is one of the most visited attractions. Many other day excursions offer a chance to enjoy the local wildlife. Whale-watching is top of most travellers' lists of things to do in Akureyi. However, perhaps equally fascinating is a trip to the 'Waterfall of the Gods' at Godafoss. Expect to see glaciers, picturesque lakes, hidden caves and bubbling sulphur mud-pits.
Cruise Options
There are many cruise lines that will take you around the magnificent country of Iceland. However, some routes also stop off in charming destination ports in the Orkney or Shetland Islands. One of our favourites is the P&O cruise which offers a 14 night full board from £2,299 per person. The route begins in Southampton, then moves on to Belfast, Stornoway in Scotland, reaches Reykjavik, Isafjordur and Akureyi in Iceland before heading back to the UK via Lerwick in the Shetland Islands, Kirkwall in the Orkneys and eventually arriving back in Southampton. Princess, Celebrity and Windstar cruises also offer a range of different itineraries, some of which go via Scandinavia.
Cruises can be more expensive than your typical holiday, but they are an ideal way to see a part of the world that would be difficult to access otherwise. Always remember to take out specialist cruise travel insurance which will protect you in the case of any unforeseen circumstances arising.