Could you go on holiday without your phone?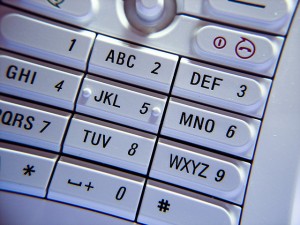 A leading travel expert has revealed that the majority of British travellers are unable to go on holiday without their mobile phone, suggesting that many are unable to head off on a holiday without the opportunity to communicate with friends and family back home.
It comes after Expedia conducted a study into the attitudes of British holidaymakers towards mobile technology, finding that a staggering 69 per cent of Brits feel that they cannot go abroad without taking their mobile phone. As well as calling and sending text messages, popular reasons why Brits take their handset on holiday include taking pictures and videos, checking the weather and accessing maps and other navigation platforms.
While items such as your passport, tickets and specialist pre-existing medical travel insurance documents are considered holiday essentials, it is arguable that the mobile phone is an item that we really need on our getaways.
Brits get most offended by mobile phone etiquette
The study also revealed that although so many of us are unable to part from our handsets, we are the nation that gets the most irritated by the mobile phone etiquette of our fellow holidaymakers. Of those asked, 55 per cent said that talking while on speakerphone is one of the biggest irritants. Also of great annoyance was playing games and music without headphones, making calls in a restaurant and video calls.
On a worldwide scale, the biggest offenders with their mobile phones were found to be travellers from Thailand and Brazil. 43 per cent of Thais admitted to filming or photographing people they don't know, while over 20 per cent of Brazilians would choose to make a call via speakerphone.
Another alarming factor was that travellers from India, Malaysia, Norway, Singapore, South Korea, Sweden, Thailand and the US said that losing their mobile phone while on holiday would be more worrying that losing their luggage. While those who come with protection from travel insurance packages for over 50s will not need to worry about the financial implications of the matter, it shows how important mobile phones are to our travels.
Image Credit: Andy Melton (Flickr.com)