Top tips to consider when buying travel insurance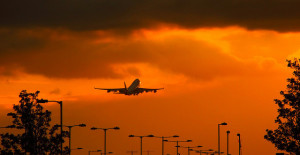 An article on the Toronto Sun has revealed the top five tips that people should consider when buying travel insurance.
To save you some reading we have chosen the top three tips that you must consider when buying travel insurance.
1. Know your medical history
Before getting medical travel insurance, the article advises travellers to check their medical history with their doctor. One of the most common reasons for claims being denied is for medical non-disclosure and misrepresentation about pre-existing medical conditions. So you must check your medical past and make sure you highlight any previous medical conditions that you have suffered from to the insurer, otherwise this could hamper any claim when you are most in need.
2. Know what you are already covered for
If you have booked multi-trip travel insurance earlier in the year or get travel insurance through a credit card with a bank then you must double-check the policy and see if you need to take out extra cover for your trip abroad. For example, if you need specialist travel insurance for over 80s this may not be covered by your original policy and an additional purchase may be required.
3. Don't be afraid to ask questions
If you are unsure whether your medical condition is not covered by your particular travel insurance then ask your insurer. If, like in the aforementioned point, you are unsure that a previous policy you have taken out covers you for some of the activities you will be doing during your next holiday then ask the provider. Too often people can be scared to ask their insurance provider questions or feel like they will be wasting the time of their insurance company by asking what they think is a silly question, but it is your insurance provider's job, so just ask them.
To see the full list of tips visit the Toronto Sun website.
Image Credit: Simon Allardice (flickr.com)