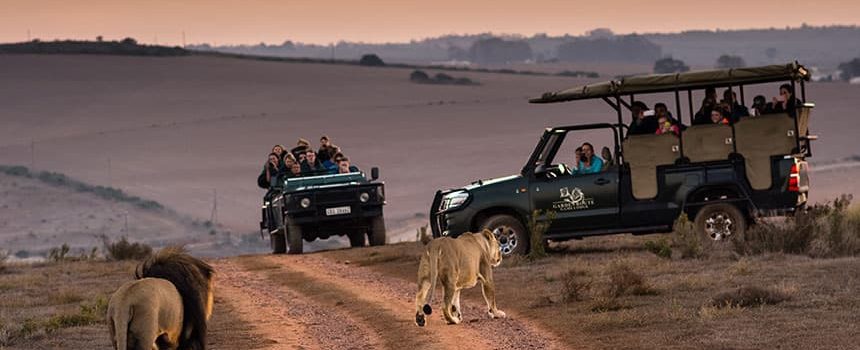 Volunteering on a Conservation Project – A Trip of a Lifetime
Imagine driving a four-by-four vehicle across a wide, open plain. Zebra graze on one side of the track and a family of six giraffes watch you curiously from the other side. You sit back and enjoy the scenery around you, waiting for your companions to tap on the roof, indicating data has been recorded and it is time to move on. Just as you get into gear, the head of a hyena appears out of the long grass. You hold your breath and wait. He yawns and stretches and then strolls past your vehicle.
This was how I spent my days at the Enonkishu Conservancy, as a volunteer on a project organised by Biosphere Expeditions. It was magical.
Anyone who is reasonably fit can sign up to volunteer at a conservation project anywhere in the world. While the trip is often more expensive than a regular holiday, volunteering offers a unique experience that can be life-changing.
Why volunteer at a conservation project?
Global warming and the destruction of our biosphere are the frightening reality of our current environmental situation. Unfortunately, the current urge to travel is a contributing factor to environmental scares.
But there are ways we can travel and reduce our carbon footprint at the same time. One way of doing this is travelling to take part in a conservation project, as a volunteer. Many projects have been set up to monitor wildlife in areas where the biosphere is endangered due to commercial activities. These projects require our help by monitoring the situation and collecting vital data over short periods of time.
How can I get involved?
The best way to start is by doing a web search for 'Conservation Holidays.' My search lead to a variety of opportunities available at different prices and for different periods of time, both home and abroad.
For example, the National Trust in the UK has been organising working holidays for over fifty years. Participants in these holidays have helped to look after some incredible places in England and Wales. You may prefer working with people or a wildlife project in a remote area. You can tailor volunteer to you personally, to what appeals to you the most.
What to Expect
These are definitely not holidays in the traditional sense, but unique experiences – a chance to learn new skills, meet new people and work as part of a team.
On some projects you will be working with scientists. Participants have to adhere to a strict programme and follow the rules. They are also working as part of a team composed of volunteers from all over the world, each with their own talents and individual skills. Team spirit and a sense of achievement when the project is completed can be as satisfying as your typical holiday. The accommodation varies from small, individual tents to comfortable hotels.
A Personal Experience
A growing interest in all matters relating to conservation had inspired me to join a project organised by Biosphere Expeditions.
A team of twelve was given the task of collecting data about the wildlife in the Enonkishu Conservancy. In 2009, when the project was set up, this area was barren and devoid of wildlife due to over-grazing by the cattle of the Masai tribe that inhabits the area. A regeneration project was established on land and was leased from its owners. A grazing plan was put in place and soon good grass was growing. Good grass meant healthier cattle and a return of wildlife to the area.
Our task was to collect data about the wildlife in the conservancy, with the ultimate aim of working out the optimum number of cattle that could be grazed in the area in relation to the amount of wildlife there. We did this through performing different tasks in small teams.
Early every morning after breakfast at 06:00 we would go on our chosen task, either observing from a vehicle, on foot, at a hill-top observation point or from a hide by a water hole. When we returned to base we then had to do a vehicle check (if appropriate) and enter the data we had collected.
There were twelve of us in the group and we were accommodated either in bandas, small double lodges with en-suite facilities or small, individual tents close to a shower block. It was my first experience of living in a tent and apart from wondering if I might meet the resident hippo on his way back to the river close to my tent, I soon got used to it. We all ate together in the Cow Shed and met for our initial training and regular briefings in the Training Room. Although we were based in a conservancy area we were in an enclosed compound with a guard on the gate so it was very secure.
I don't think I will ever forget walking back to my tent under a clear, starlit sky listening to the sounds of Africa. The high-pitched sniggering of the zebra, the howl of a hyena and the grunts and resounding splash of the hippo as he flopped back into the river. A life-changing experience I'd recommend to anyone.
Read more from Valery at ExperiencedTraveller.com