13 Days to Go: The best Christmas decorations from across the globe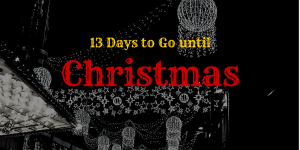 When you see beautiful Christmas decorations it really begins to hit home that the festive season is now upon us and in Part Six of our special Christmas Countdown series of features we have scoured the globe to bring you the very best. 
The below list of best decorations from across the globe may just persuade you to take out over 60 travel insurance and plan a trip abroad over the festive period.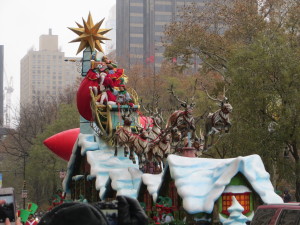 New York
The Big Apple is recognised across the world as a great place to go shopping over Christmas and with department stores such as Macy's it is also home to some of the world's greatest Christmas decorations. It all starts when Santa arrives on his sleigh at the end of Macy's Thanksgiving Parade, which, of course, looks amazing.
Even New York's hotels get involved, with the Huffington Post recently highlighting The Waldorf Astoria hotel as one of the world's best hotels for festive decorations.
Anywhere you go in New York, whether it is in Central Park or in front of the Rockefeller Centre, visitors are treated to giant Christmas trees or lights.
Paris
Each year, elegant Christmas lights adorn neighbourhoods, shopping streets and historical sites throughout the French capital and this year is no different.
The Avenue des Champs-Elysees, for example, is one such attraction that is flooded with festive lights every Christmas.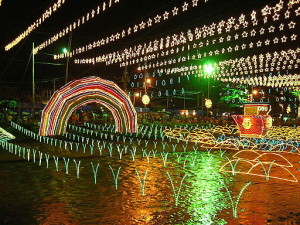 Medellin, Colombia
Medellin is the second largest city in Colombia, but people often visit the city over the festive period not for its number of attractions, but to get a glimpse of its stunning Christmas decorations that light up the city.
With one section of the city boasting two miles of Christmas lights, it is unsurprising that the Christmas period in Medellin is often referred to as the Lighting of Medellin.
The traditional event sees residents hang out millions of Christmas lights and decorations in parks, streets and even beside the Medellin River, which is illuminated by the Christmas lights.
Berlin
If you haven't arranged annual travel insurance for your Christmas breakaway yet, then hearing about Berlin's Christmas lights should convince you to book a trip away.
Christmas lights spectacularly illuminate trees on the Unter den Linden Street near the Brandenburg Gate, while the Christmas markets in Berlin offer visitors some of the best Christmas shopping available.
Check back every Monday, Wednesday and Friday until the big day for the rest of our Christmas Countdown!
Image Credit: Elliott Brown (flickr.com), SajoR (Wikimedia.org)