Children fall seriously ill on Turkish holiday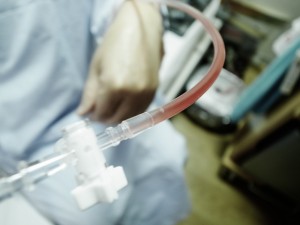 It has been reported that 25 children have seriously fallen ill at a holiday complex in Turkey, with many being put on an intravenous drip to help them overcome the serious issue.
In light of the incident, it is thought that six British families are now taking legal action against both Thomas Cook and the Hotel Marmaris Palace after suggesting that their children began suffering from vomiting and diarrhoea.
As falling ill whilst abroad has the potential to completely ruin your family holiday, it's hardly surprising that so many people book medical condition travel insurance policies to offer the perfect peace of mind on their holidays.
One of the families affected by the sickness bug were Matthew and Kelly David, who say that six-year-old Maizy and three-year-old Alfie are feeling unwell on just the fifth day of their two week break at the resort. As the family are currently on holiday to celebrate both their 10th wedding anniversary and Kelly's 50th birthday, this is a horrible experience for them to endure and the family will be understandably frustrated.
Children rushed straight to hospital
The hotel medic called the local doctor after finding out about the incident, with the kids being rushed straight to hospital and placed straight on intravenous drip. After being treated, the hospital costs amounted to £300 for the doctor and the hospital, and a further £80 for the medication.
It has been reported that the David family – along with five others – are now being legally represented in joint action against both Thomas Cook and the hotelier.
As holidays are meant to be the chance for people to relax and break away from the usual stresses of life, becoming ill is something everyone will certainly want to avoid at all costs. However for those that have taken out yearly travel insurance cover prior to their trip, they will have the peace of mind that they are financially protected should anything go wrong.
Image Credit: Toshiyuki IMAI (Flickr.com)