Chikungunya fever cases have risen in the Caribbean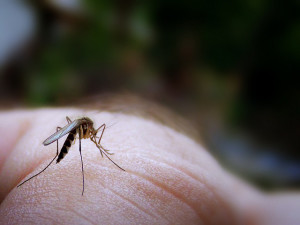 The number of Floridians suffering from Chikungunya fever has risen dramatically in recent weeks and it has been linked to people that have travelled to some Caribbean islands. 
17 new cases of Chikungunya fever have been reported in the last week alone and this has brought the total of known cases to 350 in 2014.
International travellers who are heading to the Caribbean, especially those with pre-existing medical condition travel insurance, are now being warned to ensure that they have the correct cover in case they come down with the fever. The fever is reported to be a virus transmitted to humans by mosquitos and causes symptoms such as a fever, joint pain, muscle pain, headaches and rashes.
Cases linked to some Caribbean Islands
According to a report on the Outbreak News Today website, Chikungunya cases in Florida were linked to people that had travelled to Haiti and the Dominican Republic. This has now spread to people that have recently travelled to Puerto Rico and Jamaica.
Officials from Florida have revealed that in the past week 84 cases were associated with people that had travelled to Puerto Rico, while in September only 20 cases were reported. This week 31 cases were linked to holidaymakers who had visited Jamaica when just two months ago there were no cases that had been linked to the paradise island.
A report by the Pan American Health Organization (PAHO) recently revealed that there had been 15,000 reported cases of the Chikungunya virus in Puerto Rico and 1,000 in Jamaica.
So if you are heading on a honeymoon to the Caribbean then you are advised to book up your travel insurance. Alternatively, if you are going on one of the popular cruises that visit a number of Caribbean islands then you should book specialist travel insurance for a cruise in plenty of time.
To find out more about the Chikungunya virus, visit the Centers for Disease Control and Prevention website.
Image Credit: James Jordan (flickr.com)