Study reveals where the cheapest holidays are for British holidaymakers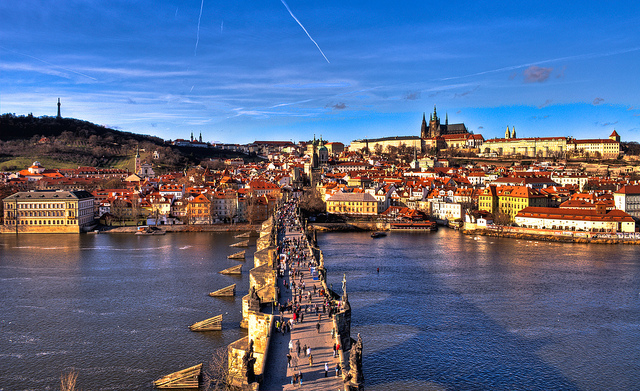 The Post Office Holiday Costs 2015 report has this week highlighted that Prague, the Algarve in Portugal and Spain's Costa del Sol are the cheapest holiday destinations for British holidaymakers.
The study also reveals that Auckland in New Zealand and Dubai will be the most expensive areas for Brits to travel to in 2015.
If you are considering getting annual travel insurance then holidaying in Europe is your best bet for a cheap holiday, as not only has the pound sterling risen against the euro to a six-year high of €1.29, but the Post Office research shows that typical products that are bought on holiday are cheaper in destinations across Europe compared to long-haul destinations.
Coffee the cheapest in Prague
The Post Office Holiday Costs 2015 study highlights that a cup of coffee in a bar or café in Prague on average costs £1.06, whilst in the Algarve it is just 57 pence. These costs are a huge saving on the £4.67 that is on average charged in Jumeirah, Dubai and the £3.18 charged in Muscat, Dubai for a cup of coffee.
The savings don't stop there, as the research also found that a three-course evening meal for two, including a bottle of wine, generally costs £36.80 in the Costa del Sol compared to the £90.54 price for the same meal in Auckland in New Zealand.
Andrew Brown, who works for Post Office Travel Money, told the Telegraph, "Holidaymakers travelling to Europe in the coming year can look forward to better value-for-money, although they should still do their homework to ensure they don't miss out on the best deals."
British families and those travelling with medical travel insurance cover will also be raising a glass to the fact that holidays will reportedly be a lot cheaper this year compared to previous years.
This started with Chancellor George Osborne reforming Air Passenger Duty tax, which is set to save families of four approximately £142 each, and has seen the treasury demanding holiday firms to reduce the cost of package holidays because of the fall in oil prices, whilst the pension changes that are set to take place will enable over-55s to have access to all of their pension savings at once instead of buying an annuity, which could result in them spending their money on more holidays.
Image Credit: Davidlohr Bueso (flickr.com)