Cervical Cancer Prevention Week kicks-off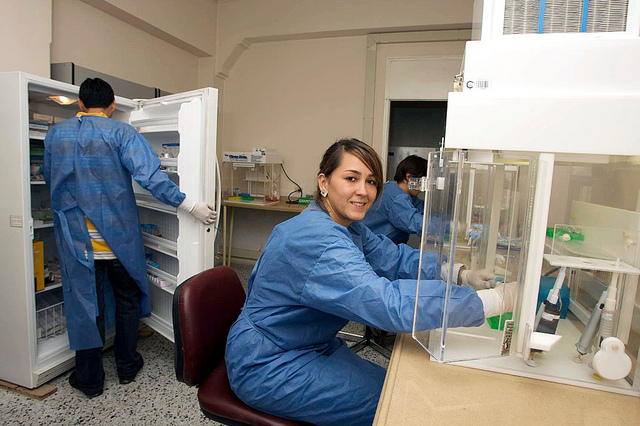 The Cervical Cancer Prevention Week has begun and is looking to inform the public about the symptoms and causes of the disease.
The event, which began on 25th January and ends on 31st January, will not only aim to inform the general public about the symptoms and causes of cervical cancer, but will also provide useful information about ways to prevent the disease as well as the best places to get support.
Many people suffer from cervical cancer and although this does not always affect people going on holiday as they are able to get tailored medical travel insurance, the charity, Jo's Cervical Cancer Trust, does reveal that people in the UK are diagnosed with the disease every single day.
1 in 3 people die from cervical cancer
In fact the Jo's Cervical Cancer Trust website reveals that eight women in the UK are diagnosed with cervical cancer every day and that three of the eight women diagnosed will lose their battle against the disease.
Cervical cancer is actually preventable due to cervical screening and the HPV vaccination programme, and early detection of the disease is vital.
An article by the Telegraph reveals that a study by Jo's Cervical Cancer Trust revealed that the disease has increased by 4.8 per cent among women aged 25-29 years old, compared to last year. The study also revealed that women diagnosed with cervical cancer under 35 has risen by 33.1 per cent over the last 10 years.
Despite this, one in five women that have been invited to a screening session do not bother to attend, whilst among 25-29 year olds one in three women do not attend a screening session.
The research also discovered that 20 per cent of young women view smear tests as unnecessary and as a result Jo's Cervical Cancer Trust has created a new public awareness campaign called #SmearForSmear.
The campaign asks the public to take a lipstick smear selfie and to then nominate a friend to do the same.
#SmearForSmear now to raise awareness of the importance of attending your #smeartest & nominate your friends pic.twitter.com/v2UCF0HTM1

— Jo's Trust (@JoTrust) January 25, 2015
Jo's Cervical Cancer Trust will inform people about the disease through their public awareness campaign and can answer any questions you may have; no matter whether it is about how you can get annual travel insurance despite suffering from the disease or more information about the smear tests available in your area.
Image Credit: Pan American Health Organization-PAHO / World Health (flickr.com)