Rise in skin cancer linked to cheap package holidays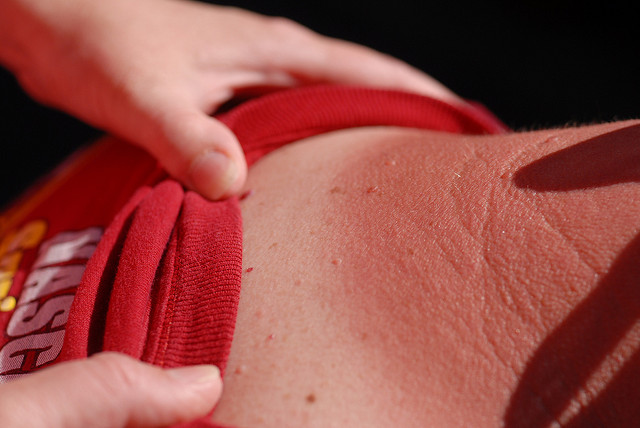 Cancer Research UK has revealed that there has been a rise in skin cancers amongst pensioners and this can be attributed in part to a rise in affordable package holidays back in the 1960s.
People have been looking for multi-trip insurance and cheap package holidays for years and years and Cancer Research UK has recently revealed that a boom in package holidays in the 1960s could be behind a rise in skin cancers being found in older people today.
The charity says that four decades ago older people were less aware about protecting themselves against the sun than the public are nowadays.
Cancer Research UK said figures show that around 5,700 over-65s are diagnosed with skin cancer ever year, whilst only 600 people born in the mid-1970s are diagnosed every year.
Skin cancer cases on the rise
Skin cancer is on rise in general as approximately 13,300 people are diagnosed with the most serious form of skin cancer – malignant melanoma – every year in the UK, and 2,100 people lose their lives to the disease every year as well.
Although the disease is on the rise in all age groups, Cancer Research UK has said that the biggest rise in the condition can be seen in the over-65s.
A lack of information has been blamed on the rise in skin cancers amongst the older generation as nowadays people can get specialist over 65 travel insurance and are constantly reminded about protecting their skin from the sun in a variety of public health messages.
In an article from the BBC, Johnathon Major, from the British Association of Dermatologists, said, "Interest in package holidays and in fashion tanning are among the reasons that more people are developing skin cancer.
"But it's crucial to remember that you don't have to go on holiday or use a sun bed to heighten your risk. Skin cancers can develop as a result of both short-term and long-term overexposure to the sun's rays within the UK."
According to the article, people who are sunburnt just once every two years will increase their odds of developing malignant melanoma, which highlights the importance of using sun cream regularly, wherever you are in the world.
Image Credit: Joshua Ganderson (flickr.com)