Many Britons unaware of sunbathing risks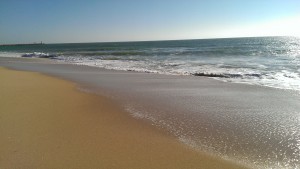 Recent research has shown that many Britons are unaware of the true risks of sunbathing without protection, which included that people could still get sunburnt once they were tanned.
While common medical issues are covered through adequate over 65 travel insurance packages, the risk of sunburn is something that we all need to be vigilant with.
The news comes from a YouGov poll of 2,250 people, with 22 per cent of those asked completely unaware that you could still get sunburnt after already having a tan. Incredibly, 52 per cent didn't realise that they can suffer skin damage through a window, while two per cent believed that it was possible to get sunburnt at night during a full moon, which is not possible.
Adding to the problem is the poor level of protection that holidaymakers use to keep sunburn at bay, with 33 per cent saying that they use suntan lotion which is out of date and 19 per cent switching sun tan lotion in favour of tanning oil – an incredibly dangerous decision considering the risks.
Holidaymakers at serious risk of skin cancer
In light of the news, Carol Goodman, a skin cancer specialist from the MacMillan Support Line, said that it highlights a real problem with British attitudes towards tanning, adding that people are putting themselves at serious risk of skin cancer. She also said that it is worrying that holidaymakers seem more concerned about their appearance than thinking about the huge risks of skin cancer that arise through poor sun protection.
Also revealed in the survey was the fact that 15 per cent of people are more worried about aspects such as the risk of uneven tan lines, peeling, age spots or wrinkles; 19 per cent are more concerned about the pain of sunburn than the news of a cancer diagnosis.
Although Avanti is a specialist medical holiday insurance provider for those with cancer and other illnesses, skin cancer caused by sunburn is avoidable, so although you will still be able to get holiday insurance if you have skin cancer, there needs to be a switch in attitudes towards protecting your skin while out enjoying the sunshine.