Britons fall ill in Egypt holiday complex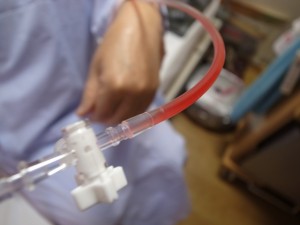 A holiday bug has left many British tourists on drips at a holiday resort in Egypt, a traumatic experience which highlights the importance of booking appropriate medical travel insurance packages before jetting off.
The incident took place at the Coral Sea Waterworld complex, a four star facility in the popular Egyptian resort of Sharm el Sheikh. The illness is believed to have been caused by a sickness bug, one which has infected around 100 tourists. The situation has become so serious that several were on intravenous drips while being confined to their hotel rooms.
The victims were diagnosed with Shigella, a bug closely linked to salmonella which causes severe sickness and diarrhoea among other symptoms. While those who took out suitable travel insurance would have covered financially for their ordeals, people who didn't would have been forced to foot the bill themselves.
Holidaymakers complaining via TripAdvisor
It made holidaymakers at the resort understandably angry, with many blaming the lethal bug on poor hygiene and dirty buffet food containers, utensils and tables. Tourists also took their frustrations out on social media, with many posting about their ordeal on TripAdvisor. Just one of the complaints said that sickness and diarrhoea was rife throughout the hotel, stating that seven out of the nine in their party were poorly during their stay.
It marks another serious blow for the hotel, which is already under investigation after a five-year-old from London drowned in the pool in May last year.
The problems show the importance of booking appropriate over 65s travel insurance cover in good time before your holiday, ensuring that you benefit from the necessary cover throughout your trip. As well as covering transport problems, packages will almost certainly offer protection against any unexpected medical issues which could arise during your time abroad.
Image Credit: Toshiyuki IMAI (Flickr.com)