Dream break turns into holiday from hell for family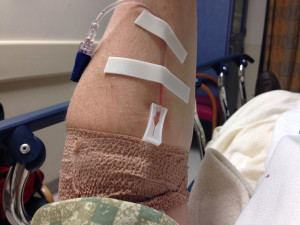 A family from Doncaster saw what was supposed to be a dream holiday turn into a holiday from hell after they were struck down with a sickness bug. 
The family of four were staying at the five-star Sensatori Hotel in the popular city of Sharm El Sheikh in Egypt when three of the family came down with a sickness bug that left the mum having to be connected to an IV drip, which demonstrates the importance of booking the best medical travel insurance available.
Other symptoms that affected three members of the family included diarrhoea and stomach cramps.
The mum, Kay Taylor-Baldwin, told the Daily Mirror, "Myself, my husband and our eldest son were really ill – and I'm still suffering symptoms now."
The family claim that during their stay at the Sensatori Hotel they saw chicken and beef that was undercooked and saw a chef touch raw meats and then cooked meat without changing his gloves.
Mrs Taylor-Baldwin also revealed that during the holiday she was given an injection and was prescribed antibiotics at the hotel's clinic to fight the sickness bug.
Family hire law firm
Now the family have appointed lawyers from Irwin Mitchell to investigate what may have been the cause of the illness that ruined their two-week break back in August.
In a statement, a lawyer from Irwin Mitchell revealed, "For Kay and her family, their holiday was supposed to be an enjoyable trip, but instead they were unable to enjoy themselves and were left feeling angry and disappointed.
"It is also very concerning to hear the family report that other guests were also ill."
In response, Thomson, who the family booked the hotel through, revealed that a small number of visitors to the hotel had suffered from illness, but that these guests were treated and advised in the correct manor.
Recently a number of Britons fell ill at another resort in Egypt, but luckily it seemed that most of these holidaymakers were covered by annual multi trip travel insurance policies.
Image Credit: Francis Storr (flickr.com)