Time To Book a Christmas Cruise
Taking to the Seas This December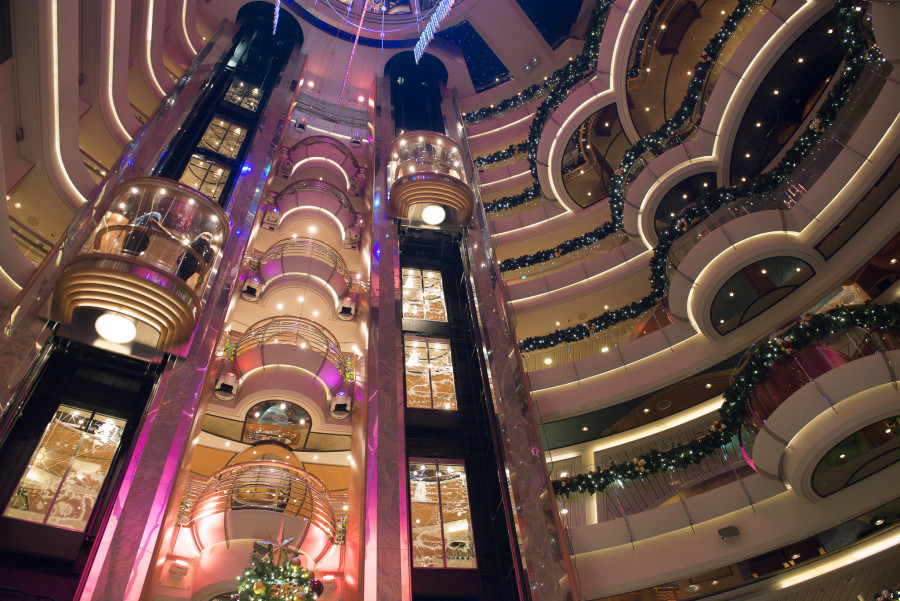 Christmas cruises are more popular than ever. So why should you sail away this festive season?
It hardly seems possible, but Christmas is now just around the corner. In a matter of weeks we'll be unwrapping presents and indulging in plenty of food and festivities. If you want to take some of the stress out of the festive season though, how about taking to the seas? Cruises are a great way to spend a holiday this December – and they're already selling out fast. So whether you're planning a romantic trip or a family getaway, here's what you need to know.
Christmas Can Have Its Downsides
Christmas is a magical time of year, but there's no denying that it can be pretty hectic too. On top of shopping for presents, there's shopping for food, making time to see all of your loved ones – the list goes on! For some, the hustle and bustle of the biggest holiday of the year is all part of the fun. For others though, it's pretty draining. So it's no surprise then that plenty of us choose to take a holiday. What though, makes cruises such a popular choice?
Cruises Offer The Best of Both Worlds
Cruises offer travellers all the excitement of a holiday coupled with those all-important home comforts. There's a huge variety of cruises out there for you to pick from. You could spend a fortnight sailing around the Caribbean, or keep things a little closer to home with a European cruise. Whichever cruise you decide to go on, you'll be able to do a fair bit of exploring. Stopping at different destinations allows you to see and do something completely different every day.
When you step back on board the ship though, it's going to feel like a home away from home thanks to the lovingly prepared food and welcoming staff. Your entertainment is going to be taken care of too. How does watching an incredible stage show sound compared to fighting over the remote control on Christmas Eve?
Hurry Up And Book Before It's Too Late
If you haven't already booked your Christmas cruise, then we recommend doing so. They're incredibly popular for a reason, and start selling months in advance. You can still grab yourself a last minute deal though!
There are just a few things to bear in mind when booking your cruise. Firstly, you may find that you get better value for money in Europe than a destination like the Caribbean. Secondly, keep an eye out for deals that give you that little bit extra, such as complimentary spa treatments or excursion discounts. Thirdly, don't forget your travel cover! Our single trip travel insurance covers medical treatment, loss of property and cancellation. So the only thing you have to concentrate on is finding your sea legs!
Bon Voyage!
Whether you're just planning to take some time out before Christmas or you're actually spending the big day on the high seas, a cruise is the perfect choice. You're able to do as much or as little as you like, from exploring new cities to lounging around by the pool.
So if you're someone who is usually feeling well and truly frazzled come December, treat yourself and your loved ones. You'll come back refreshed and relaxed – and if you go somewhere hot enough, with a tan too! Who would have thought that was possible in the middle of December?
Photo credit: Allenran 917