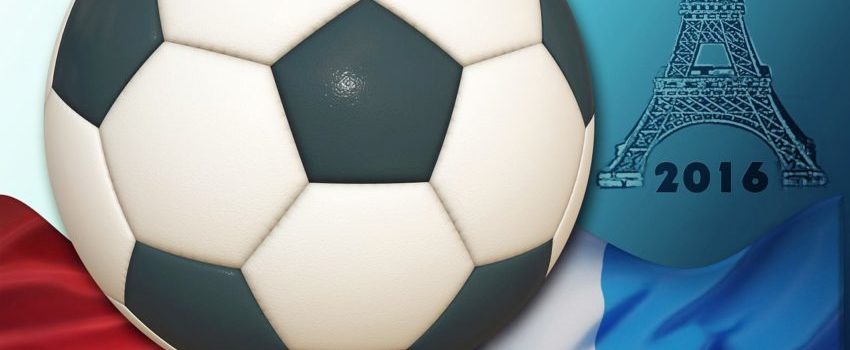 Best Bars To Watch The Euro Final in Paris
Drink In The Atmosphere Along With Your Favourite Tipple
You won't get a ticket for the Euro final now unless you're very lucky or prepared to pay an astronomical sum, but you may fancy sampling the infectious atmosphere likely to grip Paris as it has done ever since the Euros started. No matter who ends up contesting in the final, the buzz in the huge fan zone in the Champ-de-Mars by the Eiffel Tower and in numerous bars throughout the French capital should provide a unique experience.
So, armed with your flight or Eurostar booking, some Euros and insurance in the form of European travel cover, a quick dash to Paris to catch the final and soak up the big game atmosphere could be worthwhile. Once you arrive in the French capital, out of the multitude of bars to choose from, which ones are the best to settle into for the big game? Here are some suggestions:
The Pure Malt (4th arrondissement, 4 Rue Caron)
Towards the Place des Vosges is a Scottish themed pub, the Pure Malt. Yes, Scotland didn't qualify for the Euros – the only home nation not to do so unfortunately – but this authentic Scottish pub is entering into the spirit of the occasion.
The Pure Malt is very much a drinking focussed pub with no food apart from crisps, and if you're a malt whisky connoisseur there are over 100 to choose from.
Café Titon (11th arrondissement, 34 Rue Titon)
A German themed bar owned and run by Frenchmen? That's exactly what you get here. You can either drink and dine German style with huge steins of beer and dishes such as curry wurst, or go French by choosing from organic wines and ordering a steak tartare.
Weather permitting, you can drink and dine al fresco on the terrace and watch the match on the big screen.
Le Progrés (18th arrondissement, 7 Rue des Trois-Fréres)
For something more bohemian this bar is worth a look with its huge bay windows and art nouveau paintings and mirrors. This rather arty hangout transforms when the football is on – the TV appears and many Parisian locals pour in.
Along with plenty of choice from the wine and beer line up, the owner's food menu will keep fans fed with cuisine from his native Auvergne.
Thirsty Mad Cat (2nd arrondissement, 120 Rue Montmartre)
Amongst the big sports bars and Irish themed bars in this area is this quieter and more intimate alternative. A wide range of cocktails are served when customers fancy something different from wine and beer, and the food is typical fast 'pub grub' style such as burgers and steak-frites.
Patrick's Le Ballon Vert (11th arrondissement, 33 Rue de Montreuil)
Run by an Irish family, this pub is very popular with Parisians even though the accent is very much on draught Guinness, Irish craft ales and over 350 varieties of Irish whisky. The simple yet tasty 'pub grub' food is excellent value, and the pub has an 'at home' feel with comfy and lived in sofas and chairs with plenty of TVs and a huge roll down screen so everyone gets a good view of the football.
If Patrick's gets too raucous or you fancy food of a more 'gastro' nature, then a member of the same family runs the Green Goose just up the road.
Bambolina Caffé (10th arrondissement, 13 Rue Rougemont)
If you fancy a more Italian experience, this funky bar near the bustling Boulevard Haussman could be worth a visit – but get there early as it's quite small with room for about 60 people. Fans can immerse themselves in an Italian experience with a plate of authentic lasagne followed by some tiramisu washed down with a chilled Peroni.
Le Magellan (11th arrondissement, 12 Rue des Goncourt)
Tucked down a small side street, this bar is a rarity in Paris in that it sports a dart board. Fans can park themselves on the bar's comfy Chesterfield and choose from a wide range of beers including Belgian along with wines and cocktails. Value for money food is available and happy hour (between 6pm and 8pm) isn't suspended when there's a match on, so toast the teams at kick off with a cut price drink.
Les Tontons Bringuers (20th arrondissement, 1 Rue Boyer)
Situated in an area that's full of bars, inexpensive bistros and music venues, this adaptable bar can be a mix of all three and converts rapidly to a sports bar when football is on. Happy hour is extended until the final whistle, so plenty of opportunity to indulge in the usual beer and wine and more unusual tipples such as rhum arrangé – rum infused with spices such as cinnamon and ginger.
Au Dixiéme (10th arrondissement, 22 Rue de Mazagran)
Run by French brothers, this café is always popular when football is on so expect an electrifying atmosphere. The big screen TV takes pride of place during the match but is removed swiftly after to encourage people to chat and socialise, and a range of craft beers and organic wines are available to toast to the winners.
La Gueuze (5th arrondissement, 19 Rue Soufflot)
With a Belgian theme, this bar is popular with students of the nearby Sorbonne and is well placed for the Latin Quarter's many tourist attractions. Popular Belgian brews such as their fruity and Trappist ales are available as are tasty and sensibly priced bar snacks.
Location
Along with the bar you feel the most comfortable in that serves the drinks and food you prefer, it's location in Paris is obviously a key factor. You may like to be near where you're staying or maybe you fancy being in a certain part of the city – near the fan zone for example. Check the arrondissement to see where your favoured bars are situated in.