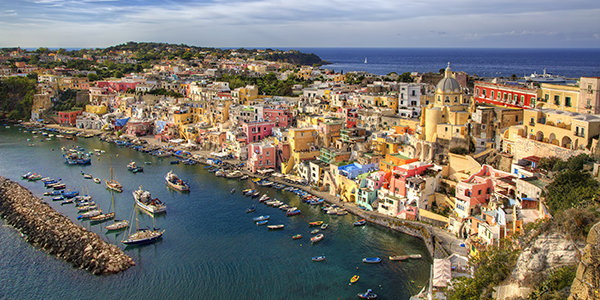 Best Art to See in Naples
Naples might be more famous for pizza and Vesuvius, but it's also a city filled with art and culture. From the narrow side streets of the Old Town to the vibrant and bustling Spanish Quarter, the city is filled with amazing architecture, beautiful churches, and hidden artworks. If you're looking for the best art to see in Naples, start with these six pieces…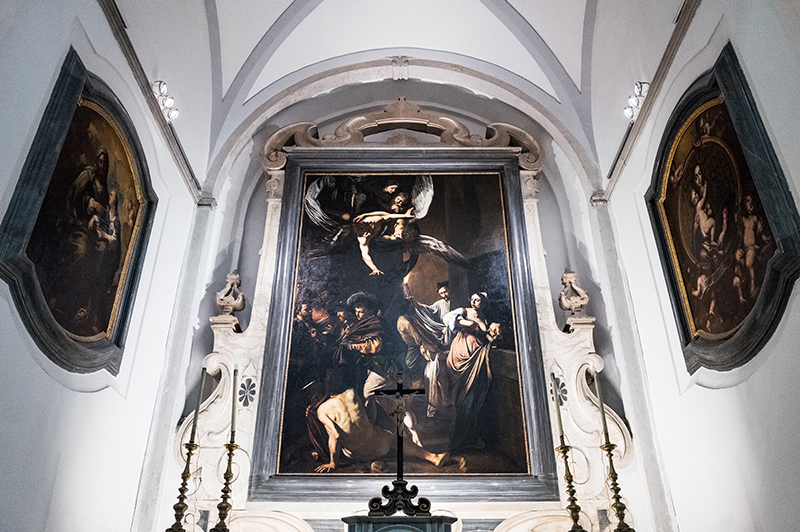 Caravaggio's Seven Acts of Mercy – Pio Monte Misericordia
Caravaggio is one of Italy's most famous artists, and he spent several years living in Naples after being exiled from Rome. Many of his most important works were painted during this time. One of the most famous is the Seven Acts of Mercy (Sette Opere di Misericordia – 1607). This enormous, detailed painting still hangs in the small church it was originally painted for, the Pio Monte Misericordia. Other important works to see include the Flagellation of Christ at the Capodimonte National Museum of Naples, and The Martyrdom of Saint Ursula at the Gallery of Palazzo Zevallos Stigliano.
Farnese Bull – National Archaeological Museum
The collections at the National Archaeological Museum in Naples should not be missed. There's an impressive collection of Ancient Roman and Greek statues from around Italy, as well as many pieces rescued from the sites of Pompeii and Herculaneum. But one of the most famous and unmissable artworks is the Farnese Bull (2nd century BCE) – a huge, intricately carved statue created from a single, enormous piece of marble.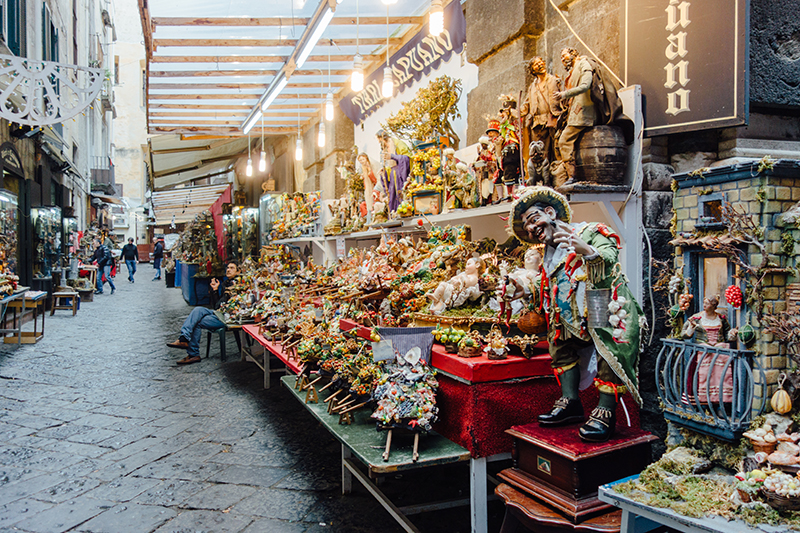 Naples Nativity Scenes – Via San Gregorio Armeno
Naples is famous for its nativity scenes, known as presepe, and they shouldn't be missed no matter what time of year you visit. To see the very best, head to Via San Gregorio Armeno. The street is lined with shops laden with the beautifully hand-carved figurines and nativity sets. Alongside the standard figurines you'll spot plenty of unusual characters, like pop stars and football players!
Museo MADRE
Naples might be famous for its ancient art and archaeology, but there's plenty for contemporary art fans too. The Museo d'Arte Contemporanea Donnaregina, aka the Museo MADRE, lies hidden away inside the nineteenth-century Palazza Donnaregina. As well as an ever-changing schedule of temporary exhibitions, there are several site-specific installations from internationally renowned artists like Jeff Koons and Anish Kapoor.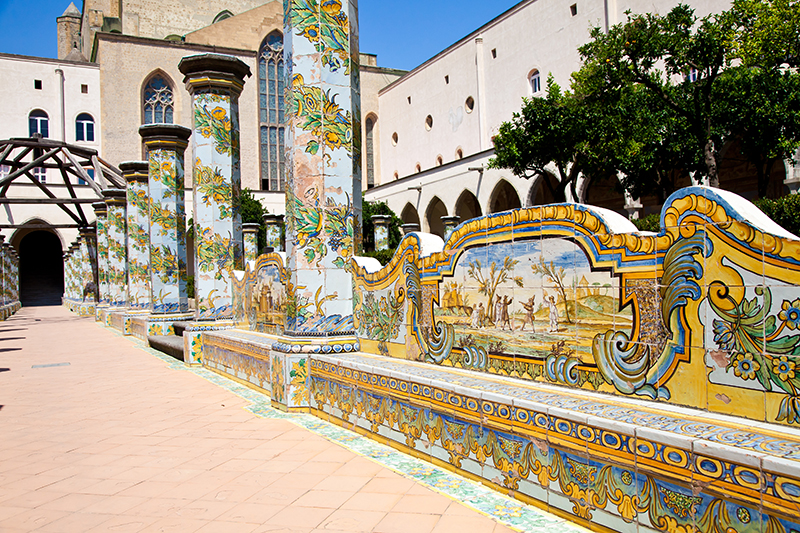 Tiled Murals – Santa Chiara Convent
Tucked inside the Santa Chiara Convent is one of the best hidden gems in Naples. At the interior of the convent is a tranquil courtyard decorated in brightly coloured ceramic tiles. The nuns of the convent had no windows and weren't able to go outside, so they painted the tiles with scenes from the areas surrounding Naples in a bid to feel less homesick. The result is a beautiful, colourful garden that's very much a living piece of art.
Graffiti Park – Merola Park in Ponticelli
The Murales Park or Graffiti Park in Naples is a relatively new addition to the art scene there, and a way to promote and celebrate the new street art culture in the city. It's part of a social-cultural urban creativity project created by INWARD. Several buildings have already been painted with huge murals contributed by local street artists.
Emily Luxton is an award-winning full time travel writer and blogger from the South West of England. She's been travel blogging full time for several years and has travelled to over 50 countries so far. Whether it's eating her way around a new culture, or throwing herself into a new challenge (and out of her comfort zone), Emily is all about really getting to know the world - and having fun doing it!