Our pick of 5 beautiful botanical tours for green-fingered travellers
Where to go for the best blooms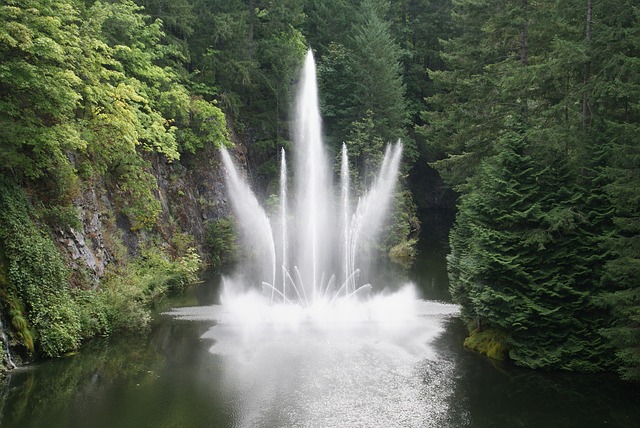 Whether you prefer tropical blooms or traditional tulips, there is a garden out there for you.  Here are some top locations to satisfy your gardening interests
If you love nature, gardening and horticulture, choosing a botanical tour for your next holiday can be the perfect way to combine your passion for travel, nature and gardens. We've put together a list of some of the world's most beautiful gardens for you to consider for your next trip abroad.
Walter Sisulu National Botanical Garden, South Africa
The Walter Sisulu National Botanical Garden can be found in Roodepoort near Johannesburg – one of the most biologically diverse areas in the world. Featuring the the Witpoortjie Falls as its centrepiece, the garden also contains a succulent garden, bird and butterfly garden, wild flower area and the seven acre National Orchid Garden, which is home to more than a 1000 orchid species. Perfect for animal lovers, the garden is home to an array of reptiles, small mammals and birds, including a pair of black eagles, which can be found nesting next to the falls.
Keukenhof Gardens, The Netherlands
If you like tulips, then the Keukenhof Gardens in Holland should definitely be on your list of gardens to visit. It is widely known as 'the garden of Europe' and with 32 hectares and around 7 million flowers planted each spring – with 800 varieties of tulips – it is certainly a sight to behold. As well as the ubiquitous tulips, Keukenhof also offers a variety of different gardens for you to explore, including an English landscape garden, nature garden and Japanese country garden.
Butchart Gardens, Canada
Butchart Gardens is located on Vancouver Island in Canada and is a fantastic example of a successful land reclamation project. The area was originally used as a quarry by Portland Cement, and when the quarry closed the area was gradually transformed into a garden by Jennie Butchart, wife of the Portland Cement owner. Today, it houses over 700 varieties of plants and includes a Japanese garden, rose garden and Mediterranean garden within its 55 acres.
Villa d'Este, Italy
Recently listed by UNESCO as a world heritage site, this 16th century Italian villa boasts a stunning Renaissance-style garden that is widely considered to be one of the most striking examples of European Renaissance culture. Renowned for its theatrical appearance and use of terraces, promenades and fountains, the garden had a significant impact on the development of garden design in Europe.
Fairchild Tropical Botanic Garden, USA
Covering 83 acres, this botanic garden in Florida houses a fantastic collection of rare tropical plants,  specialising particularly in palms, vine, flowering shrubs, and fruit trees. Visitors can also explore a tropical rainforest and even a butterfly garden. The best thing about Fairchild is that you will find something flowering all year round – so there is never a bad time to visit.
From renaissance culture, to tropical blooms, when it comes to world gardens, there really is something for everyone. If you're finding it impossible to choose, why not add several to your list? With multi-trip travel insurance that covers you for an unlimited number of trips within a 12 month period, there is no need to stop at just one!
Image Credit: Pixabay.com