Taking the entire family away? Why Barcelona is a great destination for travellers of all ages
Barcelona is the perfect family holiday destination – visitors can enjoy the kid-friendly restaurants, street theatre, museums, beach and parks in the morning, then have a siesta in the afternoon.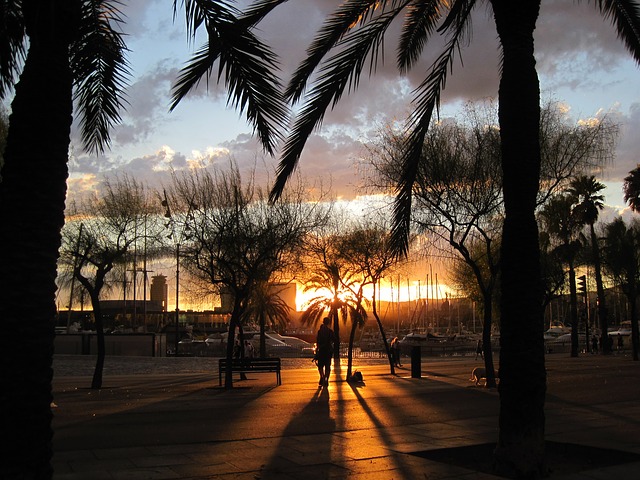 Barcelona – An Incredible Destination For A Three-Generation Family Holiday
Family holidays create memories that last a lifetime, but it can be difficult to plan a holiday for three generations that allows everyone to feel happy and refreshed. Spain is a country which really embraces the importance of family values, so it is easy to see why it's a popular destination for a family vacation.
Narrowing down the list of Spanish destinations even further, Barcelona has much to offer children, parents and grandparents alike. As with all city breaks, it's wise to take out some family travel insurance to ensure that you are covered in the event of any unforeseen circumstances arising.
Siestas
The famed nap time during the middle of a Spanish afternoon is a necessity during a family holiday. Young kids can go down for their routine sleep, whilst parents and older family members can take the time to recharge their batteries before heading out for a late night of entertainment.
It's not unusual to see people in their 60s and 70s in Barcelona out until the very early hours of the morning, so the siesta offers some much-needed shut eye when adjusting to this different pattern of socialising. If all adults in the family would like to partake in this late night eating and drinking culture, it is easy to arrange babysitting services in Barcelona.
Free Family Activities
Barcelona is such a perfect place for a family holiday as it offers many entertainment options which are completely free. A stroll down the famous Las Ramblas Boulevard with the kids can take hours as they enjoy watching all the different types of street performers, from human statues to street art and even kids street theatre.
All generations can relax at the Parc de la Ciutadella, which includes a small lake with rowing boats, a zoo, several museums and a fountain. If you want to take in some sea air, take the whole family down to Barceloneta Beach, which is a 10 minute walk from the Metro stop of the same name. Older members of the family will completely unwind with a drink in their hand at a beach hut whilst the younger generation can have fun with a multitude of water-sport activities that are available.
Museums
Parents and grandparents don't need to abandon their love of knowledge and culture on a family holiday in Barcelona as the city's museums are extremely child-friendly, with lots of hands-on sensory exhibits and kids events. The public museums offer free entry on a Sunday from 3pm-8pm and others follow suit on the first Sunday of the month.
Eating
Restaurants in Barcelona are very child-friendly. 'Pudding' is a café which has chalkboards, books, games and even iPads to entertain the kids whilst the grown-ups rest. 'Semproniana' hosts cooking workshops for children on Saturday afternoons whilst 'Papas and the Mamas' has a small play area with a bar in the corner. For those families that don't wish to eat out for every meal, there are plenty of apartments with kitchen facilities available and of course hotels with half and full-board tariffs.
There is much for all members of the family to enjoy in Barcelona – so pack the sun cream, digital camera and sticker books and have a great time in this beautiful, sunny city!
Image Credit: Pixabay.com