Backpacking In Your 50s
Backpacking Is No Longer The Preserve Of The Twenty-Something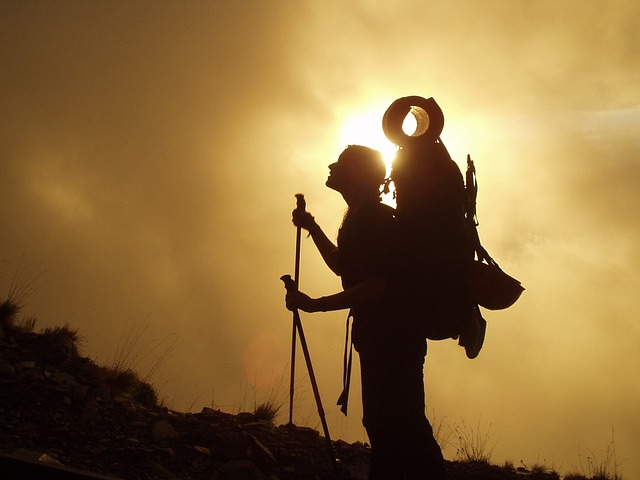 While images of a bleary-eyed twenty-something at a full moon party on the island of Kho Pha Ngan may be the first picture that comes into your head when thinking of a backpacker, things are changing. More and more travellers are now opting for the nomadic way of seeing the world, and age is no longer a restriction.
There are many reasons why this is now the case and we're going to explore some of them in this article. So, if the thought of donning a rucksack and going with the flow takes your fancy, read on:
See More For Less
The two main reasons why people choose to go down the backpacking route, as opposed to a package style holiday, are cost and freedom. Backpacking is far and away the cheapest way to travel. For just a few pounds or dollars per day you can find accommodation and eat to your hearts content, if you know where to look.
Not being restricted to one location is another huge plus for those who prefer being on the go rather than lying on a beach for two weeks. Having the freedom to up sticks whilst travelling solo and move on to the next town or even country is extremely appealing to many.
Backpacking Doesn't Mean Slumming It Anymore
Forget what you may have heard from your buddies who traversed India back in the 70s, the accommodation is completely different these days. Sure, you can still find the odd rough dwelling on your travels, but thanks to the increase in tourism and therefore the competition, digs are now better than they've ever been.
This is one of the main things that put the older traveller off, but rest assured you can find perfectly adequate places to stay for a fraction of the cost of a regular hotel almost anywhere in the world nowadays.
The Internet Has Changed Everything
Thanks to the wonders of modern technology, you can do the majority of your research before you leave home should you so wish. Sites such as Tripadvisor and Lonely Planet offer the traveller a wealth of information about all manner of things, from where to stay through to what to do once you arrive.
Having this information available has had a huge influence on the type of people willing to take a chance on the backpacking way of seeing a country. Being able to plan a loose itinerary prior to jumping on the plane gives the cautious traveller peace of mind, and it opens the door to adventures that would never have crossed their mind before.
Backpacking certainly isn't for everyone and many would much rather settle for a standard two-week break in Spain each year than spend their precious holiday time on the move. However, for those with a sense of adventure and a desire to learn more about the wide and varied cultural differences to be found across our planet, travelling light is the way to go.
Whether you're in your twenties or fifty-plus, the world is yours to explore. So why not pack a bag, board a plane, take out some over 50s travel insurance and go with the flow. There's no better, or cheaper, way to see the world than backpacking.
Image credit: Pixabay.com