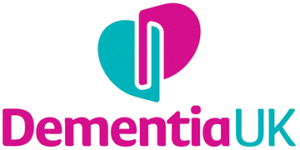 At Avanti we do as much for worthy causes as we can and each year our staff vote for a different charity to support. For 2017 the Avanti team has chosen to support Dementia UK and we aim to raise in excess of £15,000 over the coming year.
We hold various fund-raising events to raise as much money as possible and we are extremely grateful to our customers for supporting us through our 'Donate Now' button with 100% of donations going directly to the chosen charity.
Our founder and CEO Glen smith was delighted when the team chose Dementia UK, as he sadly lost his father to Vascular Dementia at the end of 2016. Glen commented:
Dementia is a truly awful way for someone to end their life. I know only too well the terrible pressure and challenge it brings to the family of a loved one. My dad passed away less than a year after being diagnosed and I know he would be pleased that we're supporting the work of Dementia UK. Over the years Avanti has supported various charities including Fight Bladder Cancer, PARC (a play centre for children with special needs), Age UK, British Heart Foundation and many more. So please continue to help us to support this truly worthwhile charity .
Dementia UK provides specialist dementia support for families through their Admiral Nurse service. The nurses work alongside the patients and families when things get challenging or difficult giving them one-to-one support as well as expert guidance and practical solutions people need. The Admiral Nurses expertise and experience helps everyone in the family to live more positively with dementia in the present and to face the challenges of tomorrow with more confidence and less fear.