Avanti Staff Destinations: The Seychelles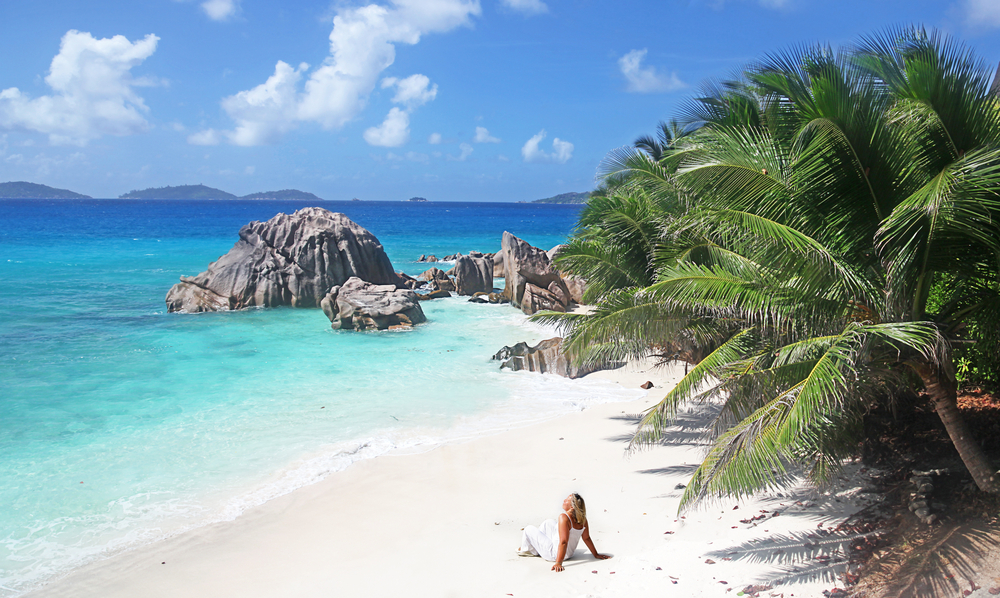 Each week, we will be publishing a blog article about a destination chosen by one of our staff members.  We asked them a series of questions about their favourite place to travel to along with any tips they might have to make the most of it if you travelled there too.  We hope that you find them informative and interesting!
Roxy Seabourne, 30, Marketing Executive
I Travelled to The Seychelles because it was somewhere I had always thought about going, it just looks idyllic in pictures and magazines.  So when the opportunity arose, I jumped on it! I went in March, 2006 with two of my best friends, Cam and Peter.  Pete's family is originally from the Seychelles, so it was through them that I was even able to go.  I don't think I would have been able to afford to stay in one of the hotels there because they are all sort of 5-star places that would have been way out of my budget!
We stayed with Pete's family on the main island, Mahe, in the outskirts of Victoria which is the capital city.  It was a beautiful home in the mountains with happy, friendly neighbours and locals dropping in any time of the day or night to come and say hello to us as if we were long-lost relatives! The community spirit was something that I really admired and thought that the tight-knit family bonds were something to behold.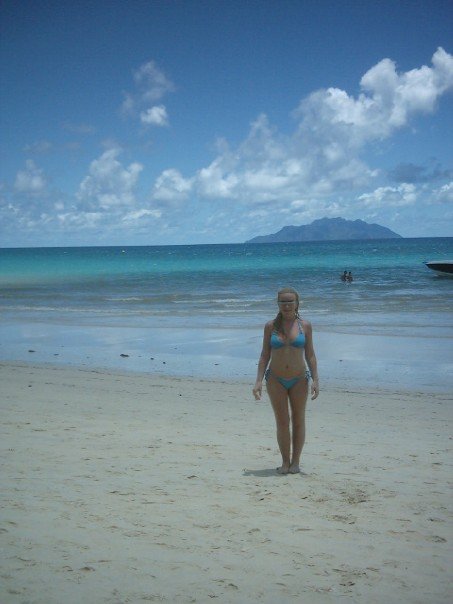 The island itself was just amazing!  The cliché white beaches and crystal clear waters were given NO justice through the travel mags that I had leafed through before I went there.  We were also lucky enough that Pete's Uncle is a pilot, so we were able to visit all of the untouched islands surrounding ours.  Bird Island was breath taking, but the spiders in the trees were big, and I mean REALLY, monstrously big! That put me off a bit, but the rest of it was fabulous.  The island of La Digue was beautiful too! We were taken on a tour of the town and got to meet the locals who again are all so happy (I would be too if I lived there!).    We also went snorkelling off a tiny little beach that we had to trek nearly two hours up a mountain to get to!  It was worth it!  It was the first time that I had ever snorkelled and I just could not get my head around the completely different world just a few feet away from the beaches that I normally stick to.  Pete's cousins caught red snappers for us to eat off a make-shift barbeque with palm leaves as plates.  That day was probably one of the best days of my life and I wish I took more photos to keep my memories of it fresh.
Tips? Use sunscreen! The Seychelles is more or less on the equator – so it was REALLY hot! Because I wanted a "good tan" I only used a factor 20 sunscreen – big mistake! I still have the scars to prove it.  There were probably about 4 days of my holiday that I could not enjoy because I was so badly burnt.  I had sunstroke and had to stay indoors for those days and wait for my skin to stop blistering: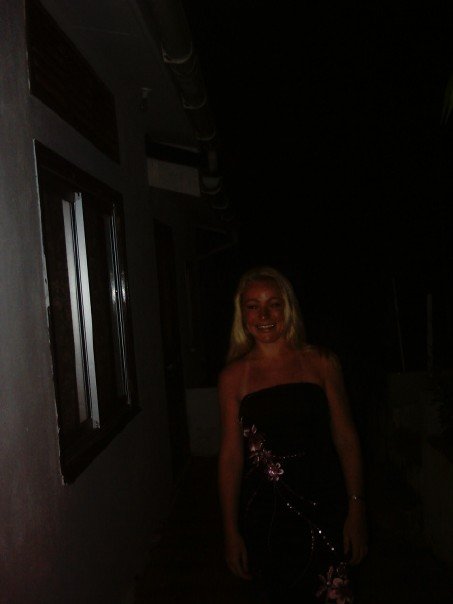 I wouldn't say that there is anything to avoid, but because this is my personal opinion, I can truly say that I was horrified at the "giant tortoise racing" that seems to be some kind of sport amongst the tourists.  Some of the tortoises were over 100 years old and I just thought that they deserved more respect than being sat on and cajoled forward on buckling legs.  Again, this is just my personal opinion and I am sure they came to no harm.
I would definitely go again!  However, I would need to choose the time of year more carefully because I now have a 5 year old son who I don't want to let get burnt like I did.  But I think that going back a second time would be amazing because there was so much more I wanted to do and see the first time around.