Avanti wins two major Business Awards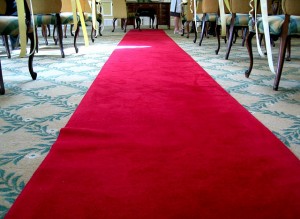 The team at Avanti Travel Insurance have recently celebrated winning two major business awards, fantastic news which lays testament to the honest and approach to dealing with our customers.
With Avanti being experts in offering yearly travel insurance packages for all ages, we are the perfect company to contact if you're looking for comprehensive cover wherever your getaways take you.
The awards show the great effort which our team go to in order to offer the highest level of customer service, a dedication that has helped us develop a fine reputation for offering travel insurance for over 50s.
Avanti's Customer Service Team shine again
The Mid Essex Business Awards was the event for our first accolade, with the hard work of our friendly team helping us to retain the Excellent Customer Service Award for the second year running.
The fantastic news was confirmed at a ceremony at Fennes, a beautiful estate in Bocking, on 26 September. With this the second time we have won the award in as many years, it demonstrates the outstanding level of service we offer to each and every customer. One of the ways in which we achieve this is through our tailored travel insurance packages, putting the customer in control and ensuring that they only pay for the cover they need.
The second honour was confirmed at the Essex Business Excellence Awards, with all winners confirmed during a lavish ceremony at Boreham house in Chelmsford on the same evening. Elaine Cozens, our Managing Director, took home the award for Businesswoman of the Year, an incredible achievement for which we offer her many congratulations!
To learn more about how you can benefit from the award-winning customer service from our team at Avanti, why not give us a call and talk through our wide variety of single and yearly travel insurance cover with one of our experts?
Image Credit: Leon Brocard (Flickr.com)