17 Days to Go: Authentic mulled wine recipe from Germany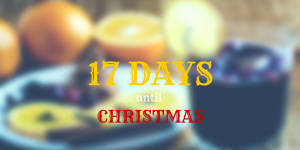 In Part Four of our special Christmas Countdown series of features we next take a look at how you can create German mulled wine.
The festive period is as famous for food and drink as it is for Santa Clause, and this is one of the main reasons for people to take out annual travel insurance; head to a Christmas market in Germany and you will be greeted with an array of sweet gingerbread, stollen, hot sausages and the famous mulled wine.
If you are unable to head to one this year, then why don't you try bringing a bit of the market to your home by making some Mulled Wine?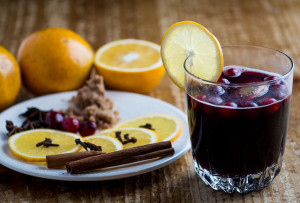 Here we take you through this easy-to-follow recipe for German Mulled Wine (or Glühwein as it is traditionally known) that should take approximately 45 minutes according to the Chow website.
Ingredients
• 2 lemons
• 2 oranges
• 10 whole cloves
• 5 cardamom pods
• 250g granulated sugar
• 280ml water
• 2 cinnamon sticks
• 2 bottles of dry red wine
• 100ml brandy
• Cheesecloth and cooking string
Method

1. Use a vegetable peeler to remove the zest from the lemons and oranges. You should be removing wide strips of the fruits whilst avoiding the white pith. Now place the zest in a large saucepan, then juice the lemons and oranges and add the juice to the pan as well.
2. In a small piece of cheesecloth, put in the cloves and cardamom and tie the cheesecloth with the butcher's twine and place it in the saucepan.
3. Now add the granulated sugar, water and the cinnamon sticks in to the saucepan and heat up the saucepan so its contents begin to simmer. Once the sugar has dissolved, you need to reduce the heat to a low temperature and continue to stir until the contents has reduced to a third of its original size. This should take approximately 20 minutes.
4. The next step is to add the red wine and brandy. Although we suggest 100ml, add as much to suit your tastes. You must continue to stir the mixture until it begins to simmer, but do not let the mixture boil. Once the ingredients are simmering, remove the saucepan from the heat and take out and throw away the spice bundle.
5. Pour the mixture into a cup and enjoy your home-made traditional German Mulled Wine!
There are loads of authentic German mulled wine recipes on the internet, so if you are not heading to a Christmas market this year, then this is a great way to bring a bit of the market to your home.
Alternatively, you could just get over 80 travel insurance or another tailored insurance policy and jet off to one of the famous German Christmas markets.
Check back every Monday, Wednesday and Friday until the big day for the rest of our Christmas Countdown!
Image Credit: rpavich (flickr.com)