Are You a Traveller or Tourist?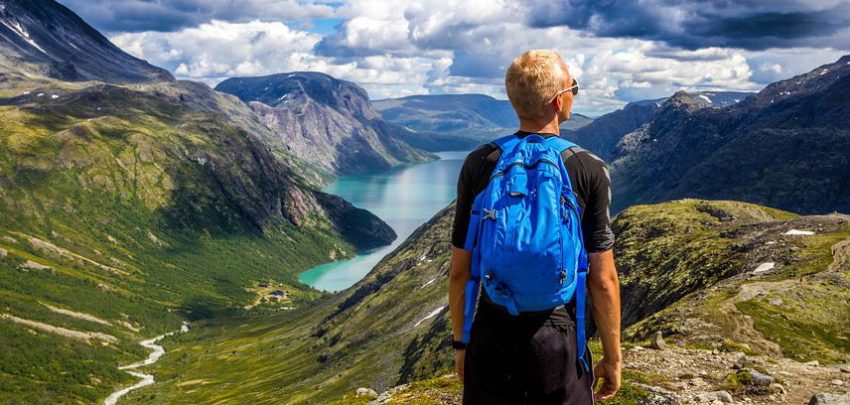 Get A Traveller Experience In A Tourist Timescale
Immersing yourself in a different culture and embracing new perspectives can result in an exciting, rewarding trip that creates fantastic memories.
There is a bit of debate these days about what differentiates a traveller from a tourist. Opinions vary and there is no hard and fast definition, however the general consensus seems to be that travellers tend to have more time to spend in a destination, enabling them to really explore and delve deeper into the country or region that they're visiting.
If this kind of approach appeals to you but you don't have a spare three months to backpack around a country, we've got some tips to help you immerse yourself in a culture for a 'traveller' experience in a 'tourist' timeframe.
Travel Solo
Although it sounds daunting, traveling alone can be hugely rewarding and something that everyone should try at least once. As a lone traveller you are more likely to meet new people, opening you up to new and exciting experiences. What's more, you don't need to compromise on travel plans or sightseeing activities with your travelling companions, leaving you free to carve out the holiday you really want.
Try a Homestay
To really get to know the area you're visiting, eschew a fancy hotel in favour of a homestay. As the name suggests, this involves staying in the home of a local resident or family and is a great way to really immerse yourself in the local culture and community. To find a host, try looking on websites such as Homestay.com. If you're not comfortable with a homestay, or you can't find one at your chosen destination, a local guesthouse or hostel can be a happy medium, offering a friendly, personal experience but with a bit more privacy. Make sure to check out Airbnb as they have a wide variety of accommodations to offer.
Take Advantage Of Local Knowledge
Nobody knows a city or town better than its residents, so strike up conversations with as many people as you can – taxi drivers, shopkeepers, waitresses, people at the next table. As well as potentially making new friends (invaluable if you're traveling alone), you'll also get an insight into the locality, customs and culture. They may even direct you to a great restaurant or interesting sight that you won't find in your guidebook.
Research Local Culture
Nothing marks you out as a tourist (and irritates locals) more quickly than flouting or ignoring local etiquette. For example, did you know that in Egypt putting salt on your food is considered an insult to the chef, or that in many Arabic countries it's offensive to show the soles of your feet? Make sure you remain respectful to your host country by carrying out some research on local customs before you travel.
Dine Like A Local
To really get a taste of a country you have to try the local cuisine. For an authentic experience head to small neighbourhood restaurants or, even better, to a street food stall for fresh, tasty food that is also friendly to your wallet. Don't be afraid to try something that you wouldn't get at home – travelling is all about new experiences after all.
Visit Tourist Attractions
Don't make the mistake of avoiding tourist attractions such as the Pyramids or Taj Mahal. Tourist attractions are popular for a reason and visiting them will not make you any less of a 'traveller'. If you miss out on some of the wonders of the world, you'll regret it when you return home – so grab your camera and get out there. To avoid fighting through large crowds try visiting at less popular times of the day or during the holiday low season.
Following these tips could help enrich your next holiday experience, but the 'traveller vs tourist' argument is really just a matter of semantics. What's important is that you enjoy your trip, and the way you do that depends on your own personality and interests.
Whether you consider yourself to be a traveller or a tourist, it's always wise to take out worldwide travel insurance before a long trip to cover yourself against any mishaps while you're away.