5 Must-See South American Destinations For The Active Traveller
Hike, Cycle, Snorkel and Zip-Wire Your Way Across The Continent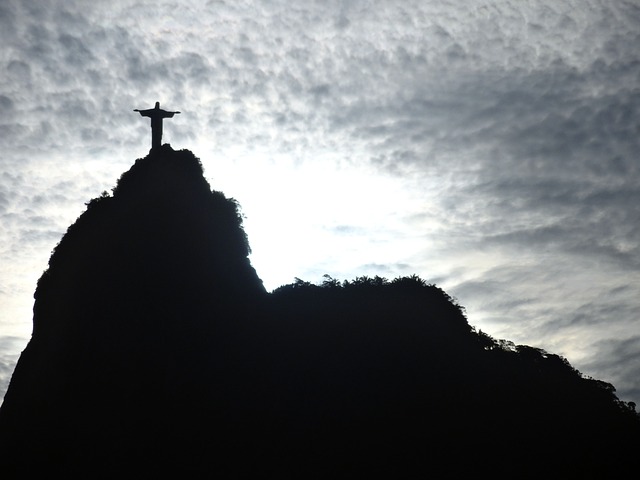 Top adventure locations in South America – zip-wiring in Colombia, snorkelling around the Galapagos Islands, rock-climbing in Rio and trekking the Inca trail.
South America has much to offer adventurous travellers – rainforests, lush mountain ranges, wilderness treks, beautiful coastlines and vibrant cities offering rich cultural experiences. Here are 5 of the best South American destinations that active travellers must add to their bucket lists.
Galapagos Islands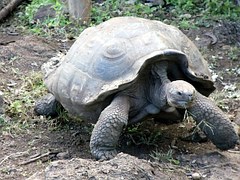 Situated 1000 km off the coast of Ecuador are the volcanic Galapagos Islands which are heaven on earth for nature enthusiasts. Giant tortoises are arguably the destination's most iconic creature, but it is the underwater world that offers the best examples of wildlife in the area such as hammerheads, sea lions, dolphins, marine iguanas, penguins and a multitude of different species of fish. Energetic travellers will love the activities that are available to them in this region – it's possible to go swimming, snorkelling, diving or simply take a boat cruise around the archipelago.
Machu Picchu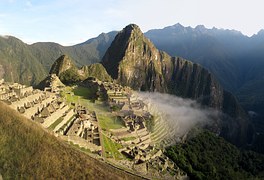 The lost Inca city of Machu Picchu is the most famous destination in Peru, if not the whole of South America. Although you can reach the city by taking a train to nearby Aguas Calientes, followed by an 8km steep and windy bus ride, the most popular way of getting there is by hiking the traditional 33 km Inca trail from Cuzco in the Sacred Valley reaching Machu Picchu approximately 4 days later. You'll be rewarded by some truly extraordinary sights and a fantastic feeling of achievement once you reach the ancient ruins. It is worth noting that the trail closes for the whole of February to allow time for restoration works and cleaning so book your trip around this to save disappointment.
Colombia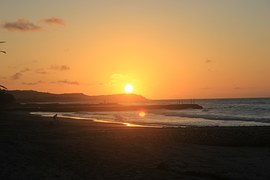 The country of Colombia is a perfect destination for those who are interested in all manner of outdoor activities. Head to Mi Universo, the longest zip wire in South America, which is located just outside of the city of Cali. The wire is 4,000 feet long and 600 feet from the ground at its highest point, pleasing adventurers with some beautiful views.
If heights aren't your thing, then consider hiking in the Cocora valley or taking a Colombian cycling tour through the spectacular landscapes found in the country's 'coffee zone', located on the Western slopes of the Central Andes.
Sugarloaf Mountain (Pão de Açúcar), Brazil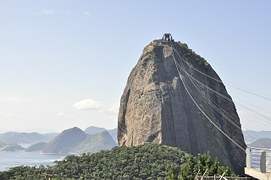 At the mouth of Guanabara Bay in Rio de Janeiro, Sugarloaf Mountain stands almost 1,300 feet above the harbour. The summit offers panoramic views of the city and can be reached by taking two cable cars. However, the adventurous amongst you will be far more interested in climbing your way up one of the 270 routes to the top. Various tour companies offer guided climbs for a range of different abilities on half day or full day climbing packages.
Patagonia Mountains, Chile and Argentina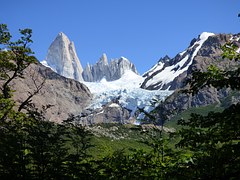 This stunning region is located between the countries of Chile and Argentina at the Southern edge of the Andes. Travelling around this region will provide you with some incredible memories. Some highlights include sea kayaking around Grey glacier, hiking in the Fitz Roy area of Argentina, visiting a penguin colony on Magdalena Island and trekking in the Torres del Paine National Park in Chile.
As with all holidays, it's essential to take out adequate travel insurance to cover the duration and destinations involved in your trip. If you are considering having an active break and already take medication for a particular illness, then it's vital that you have travel insurance for a pre-existing medical condition so that you can be certain of treatment if you were to fall ill whilst in South America.
Image Credits: Pixabay.com