5 Amazing Places To Spend Your Wedding Anniversary
Perfect UK, European And Worldwide Destination Ideas For A Romantic Break
Pletna boat rides in Slovenia, whale-watching in Alaska or a carriage ride around Bruges – choose from these romantic ways to celebrate your anniversary.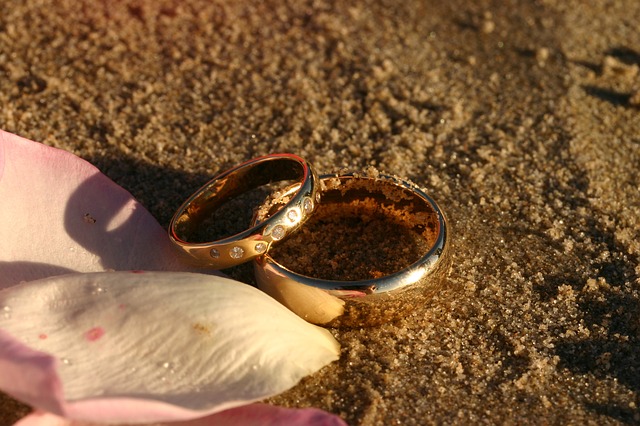 It doesn't matter if you're celebrating your paper or your golden anniversary, it's always a lovely idea to plan a trip to mark the special memory of your wedding day and look forward to the years together that are still to come.
Whether you're over 50, over 60, or over 80, here are some location ideas from both home and abroad, to help you decide the best destination for your romantic trip.
Lake Bled, Slovenia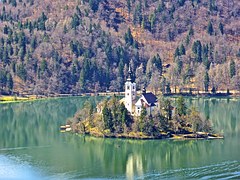 This incredibly romantic lake resort is situated in north-western Slovenia, the only country in the world that contains the word 'love' in its name. The lake includes a small island, accessible by 'pletnas', which are traditional gondola-style boats rowed by local oarsmen. On the island, there are 99 steps leading up to a small church which houses a wishing bell. Overlooking the lake are magnificent cliffs, upon which stands Bled Castle – a lovely location for a romantic glass of Champagne.
Bled town is small but includes a range of accommodation options to suit any budget, from 3 star hotels and guest houses to 5 star luxury hotels, such as Vila Bled, which was the former residence of President Tito. Bled is also a truly beautiful place to renew your wedding vows.
Niagara Falls, Canada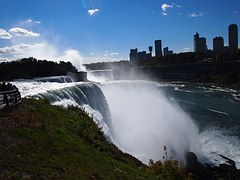 Famous as a honeymoon destination, but just as appropriate for an anniversary break, is Niagara Falls in Canada. Couples can get up close and personal to the Falls on a 'Maid of the Mist' boat ride, or for a drier experience, simply opt to take a moonlit walk next to the illuminated water at night. Romantic diners will love the cuisine on offer at the Skylon revolving restaurant at the top of the Skylon tower, which boasts that it is the only place where you can see the whole of Niagara.
Bruges, Belgium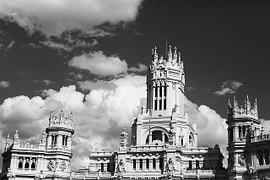 A visit to this small town straight out of a fairy tale includes enchanted walks alongside little canals, a horse-drawn carriage around the cobbled streets, sampling of local chocolate shops and indulging in a few top class Belgian beers as an anniversary celebration. Intimate accommodation can be found at a number of boutique hotels, including those with spas, whilst fine dining exists at Michelin-starred restaurants. Get your anniversary started early with a 1st class Eurostar ticket to Bruges via Brussels.
Edinburgh, Scotland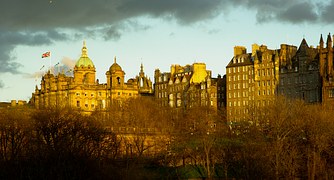 For those of you who would prefer to stay closer to home for your anniversary weekend, consider the historic city of Edinburgh. As far as luxury hotels go, the Scotsman offers a special Romance package including handmade chocolates, rose petals on the bed, a champagne breakfast and dinner in the award-winning North Bridge brasserie. Venturing out in the city will allow you to explore the iconic Edinburgh castle as well as the beautiful UNESCO-listed old town.
Alaska, USA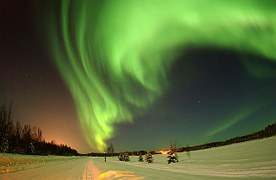 A truly unforgettable experience for a wedding anniversary is a Royal Caribbean cruise up the Alaskan Inside Passage. Set off from Vancouver, spend a day at sea relaxing on a luxury ship whilst eating chocolate-dipped strawberries, then cruise next to calving glaciers and watch whales frolicking in the sea. Day trips on a week-long cruise to Alaska include the opportunity to go bear-watching and kayaking and you can spend the evenings enjoying some truly sumptuous food and drink in one of the many on-board bars or restaurants.
When booking any trip, always make sure that you take out adequate travel insurance that covers the destination you'll be visiting. This protects you from disappointment and potentially financial loss if you unavoidably need to change your travel plans.
Image Credit: Pixabay.com