Algarve and Costa del Sol among cheapest destinations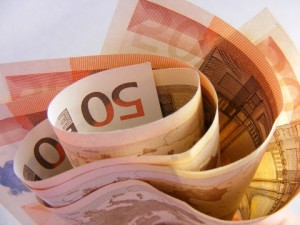 Spain, Bali and Portugal have been revealed as some of the best value destinations for winter sun, with prices for some holiday essentials late-on in the year plummeting significantly.
The news comes after the Post Office recently released their Winter Sunshine Report, the results of which will stand as fantastic news for those seeking a last-minute getaway before Christmas. While Avanti are the people who can offer unbeatable prices on annual multi trip travel insurance packages, the aforementioned survey offers everything you could need to find your budget holiday destination.
As part of the survey, Post Office uncovered the prices of eight items that would be considered holiday essentials. These included a cup of filter coffee, a bottle of lager, sun tan lotion, insect repellent and a three-course meal and a bottle of wine.
Costa del Sol confirmed as cheapest
At just £44.03, the cheapest place for this 'basket' of eight items is the Costa Del Sol in Spain – with the price seven per cent cheaper compared to 2013. The 'silver medal' in the poll was Bali, with the basket price of £47.21 showing a 12 per cent decrease compared to last year. Third place went to the Algarve, with the overall price of £47.87 representing a decline of 11 per cent from 2013. Other destinations to be included in the top ten were Sri Lanka, Tenerife, Ayia Napa and Phuket in Thailand, recording overall basket prices of £55.26, £58, £60.22 and £63.09 respectively.
Of all those in the top ten, the only destination that didn't show a dip in price compared to last year was Orlando, with its basket price of £71.70 showing an increase of 18 per cent.
Whichever of these destinations you choose to enjoy your low-cost holiday in this winter, be sure to book your travel insurance deal for over 60s through Avanti so you can enjoy your getaway with complete peace of mind.
Image Credit: Emillan Robert Vicol (Flickr.com)