More UK Airports to begin Ebola virus screenings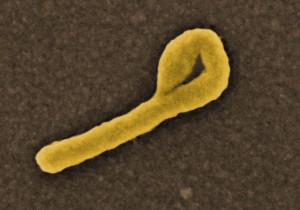 Preventative screening against the Ebola virus has been expanded to even more airports across Britain, measures which are hoped could help reassure passengers travelling in and out of the country.
If you are looking forward to travelling outside the country in the coming months, it's recommended that you take out comprehensive medical travel insurance cover in good time before departing. While the likelihood of contracting Ebola from the UK is highly unlikely, travel insurance offers the financial security people look for when travelling on holiday.
While an outbreak of the virus here in the UK remains very unlikely, the fact that cases have been confirmed in countries closer to home has resulted in the UK government having to take drastic action to ensure that the deadly virus cannot spread any further.
Screenings to start in Birmingham and Manchester
With measures already in place across Heathrow and Gatwick airports, as well as the Eurostar terminal at St Pancras, it is thought that screenings are also set to begin in Birmingham and Manchester to serve as further prevention against the disease.
The most recent outbreak of the Ebola virus was first reported in Guinea back in March, spreading to the neighbouring countries of Liberia and Sierra Leone at a rapid rate. This is the largest ever outbreak of the disease and has affected thousands of people across West Africa, resulting in nations around the world offering financial and physical aid to offer relief.
It is worth nothing that the UK remains at a very low risk, with the high standard of healthcare offered in the country and the fact that Border Force have now been trained to identify possible cases of Ebola resulting in an extremely low chance of contracting the disease. While this may be the case, booking the low priced over 60s travel insurance through Avanti means that you are able benefit from extra peace of mind.
Image Credit: NIAID (Flickr.com)