Is Your Hotel Accessible? Ask These Questions Before Booking
Accessibility Features To Assist Guests With Impaired Mobility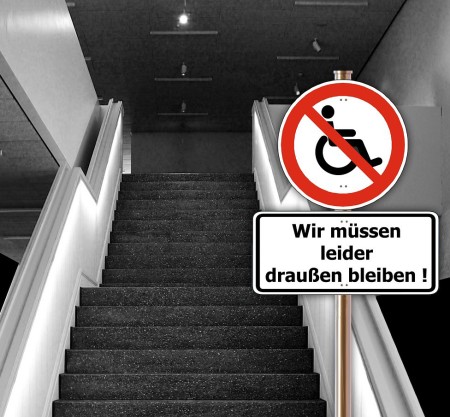 Check that your hotel is wheelchair-friendly, has level entry, lift access, wide doorways and is fully equipped with safety features in the rooms and bathroom.
For those holidaymakers who have impaired mobility, it can be tricky to select holiday accommodation that combines quality with accessibility. It's so important to choose a hotel that is practical and caters for your needs. You will need to think about ease of access to the hotel's premises, how much effort it will take to get around the property and of course you need to be assured that your room and bathroom are fully equipped to your requirements.
Is There Level Entry To The Hotel?
Many hotels offer a grand entrance complete with a set of steps that are impossible to climb for those in a wheelchair or who need assistance with walking. Always check to see that there is level entry to your hotel and if there is a portable ramp to assist in climbing up raised doorsteps.
Does The Hotel Have Ground Floor Rooms?
An essential requirement for guests who can't use the stairs is the availability of a ground floor room. For those who are staying as part of a group, it would be useful if there were either interconnecting rooms for other members of the guest's party, or at least the possibility of using an intercom or a room-to-room phone system for family and friends who are staying elsewhere in the building.
What Features Does The Hotel Room Have?
Accessibility features in a hotel room can really make or break the enjoyment of a holiday for a person who has impaired mobility. Low-level door handles and furniture makes life much easier for those who are wheelchair-bound, whilst hoists to assist guests in getting in and out of bed are also extremely convenient. Some hotels have the option of controlling lights via a remote control.
What Features Does The Bathroom Have?
Although many hotel rooms come with their own en suite bathroom, it's always wise to check before booking. Bathrooms are where many accidents can occur for the elderly or disabled, so it's important to know what safety features are included in the hotel you're interested in. A wet room would be ideal for those who use a wheelchair, as it is all one level.
However, non-slip flooring or a grab rail are important to protect guests against a fall. Roll-in showers or a shower with a drop-down chair are also convenient for many guests. It is essential that any bathroom has a panic button or cord alarm system so that staff can be alerted in case of an emergency.
What Is The Layout Of The Hotel?
It's all very well being allocated a ground floor bedroom, but if the hotel's restaurant is located on the roof terrace, then you'll need to check that the hotel has lift access. Similarly you may want to ask other questions about the hotel's layout, such as the whereabouts of the lounge, pool and spa facilities.
It may be possible to have in-room spa treatments.  It would also be a good idea to check that the doorways in the interior of the property are wide enough to easily accommodate wheelchairs or mobility scooters. Automatic doors would be a bonus.
There's a lot to consider for the elderly and physically impaired when planning a break and it is essential to take out some comprehensive pre-existing medical conditions insurance to give you peace of mind. Also be sure to conduct plenty of research and don't be afraid to get in touch with the hotel reception and ask questions to put your mind at ease that your stay will be comfortable and relaxing.