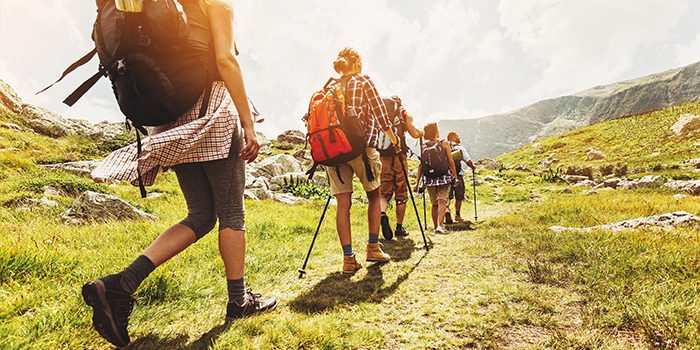 Tips for walking holidays in Europe
Walking holidays are an excellent way to explore new places at a slower pace. There are walking trails all over Europe, from long distance routes such as the 106-mile Tour of Mont Blanc, which passes through France, Italy and Switzerland, to shorter local paths such as the 11-mile Cape Knivskjellodden in Norway, the northernmost point of mainland Europe.
Here are some things to consider before you book your trip:
Walking holiday packages
Typically, walking holiday packages include route-planning, directions, accommodation and luggage transportation, so that you only need to carry a daypack with you when you're hiking to a new destination. Guided trips can be arranged for individual travellers, but a thriftier option is to sign up for a group trip with a guide.
Independent walking holidays
If you'd rather organise a walking trip yourself, you can find details of trails on websites such as that of the European Ramblers' Association. Part of the fun is planning your route and booking your accommodation before you set off.  If you'd prefer not to carry your luggage when you're walking, you'll need to pay someone to transport it for you – see if your accommodation providers can help to arrange this.
Where to go
The best destination for your walking holiday depends on your fitness level and ability, your interests and when you're going. Here are four contrasting walking routes to inspire you.
1. Camí de Ronda, Costa Brava
This beautiful route is in Catalonia in the North of Spain. The trail is 86 miles long and follows the rugged coastline before heading inland to the historic city of Girona.
2. Eagle Walk, Tirol
This spectacular 256-mile route takes walkers through the heart of the Austrian Alps. The Austrian Tirol is home to gentle slopes, tranquil lakes and craggy mountains and is ideal for hiking in the summer months.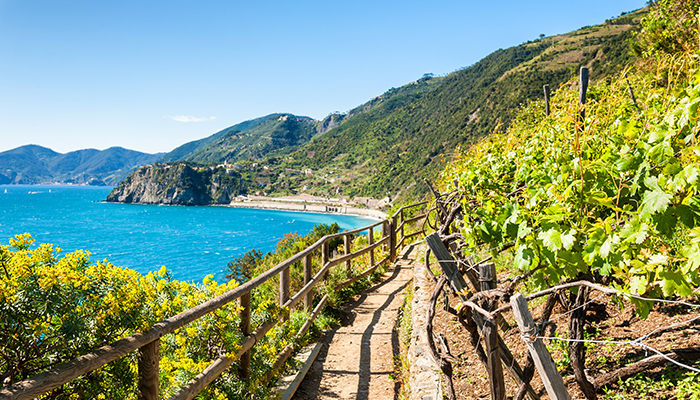 3. Cinque Terre, Liguria
The clifftop 6-mile hiking trail between the five fishing villages of the Cinque Terre UNESCO World Heritage site is one of the most famous in Italy. The picturesque villages are also connected by a railway line, so if you're tired of walking you can always hop on a train.
4. Camino Le Puy Way, France
This is an ancient pilgrimage route through rural France, from Le-Puy-en-Velay to St. Jean Pied de Port. Many thousands of pilgrims followed this route in medieval times. The full route is 457 miles long.
Wherever you choose to go on your walking holiday, make sure that you have suitable travel insurance in place before you set off – just in case you need it!