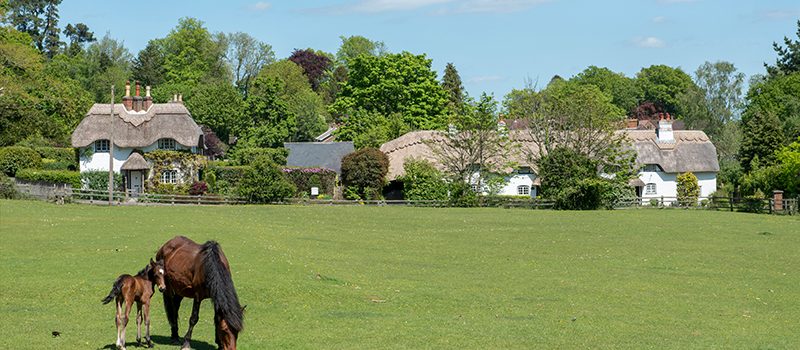 Five Things to do in the New Forest
Looking for the perfect UK staycation? The New Forest in Hampshire is ideal for a day trip or a weekend getaway. It's only an hour and a half direct from London to Brockenhurst by train, so in no time at all you can find yourself right at the heart of an expansive National Park.
Known for its picturesque moorlands and thick forests, the New Forest is abundant with wildlife and natural beauty. Take a leisurely stroll or bike ride along one of the many trails, explore the historic villages, or settle down by the fire in a country pub for a slap-up meal!
Here are a few more things you can't miss in the New Forest…
Spot the Ponies
Wild ponies are almost two-a-penny in the New Forest, so there's a very good chance you'll spot some as you're exploring. Around 3,000 ponies call the New Forest home, and they've been found here for thousands of years. Although they're wild, the ponies are used to people and many will let you get close – but it's best not to feed or pet them.
Eat Local at THE PIG
Hampshire and the New Forest are rich with amazing local produce. THE PIG's "25 Mile Menu" is the perfect way to experience that. Everything on the menu comes from within a 25 mile radius of the country hotel, and many of the herbs and veggies are sourced right from THE PIG's own garden. They even run occasional foraging tours in the forest, so you can see where your dinner is coming from! If you're looking for fresh and local food in the New Forest, I highly recommend dining at THE PIG.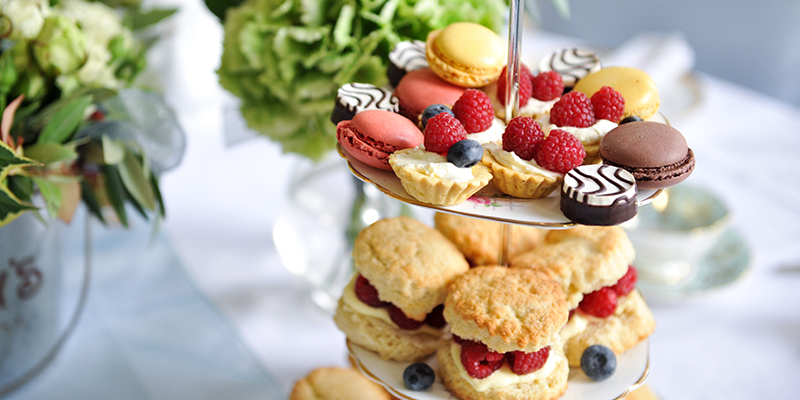 Afternoon Tea
There are dozens of places to enjoy a delicious afternoon tea in the New Forest – from cosy village tearooms like The Buttery in Lymington, to stately country house hotels. It's the perfect way to relax after a long walk in the forest, and to sample a few more of the local flavours. My personal favourite is the afternoon tea at Lime Wood hotel, who have their very own tea blend to compliment the array of tasty cakes and pastries.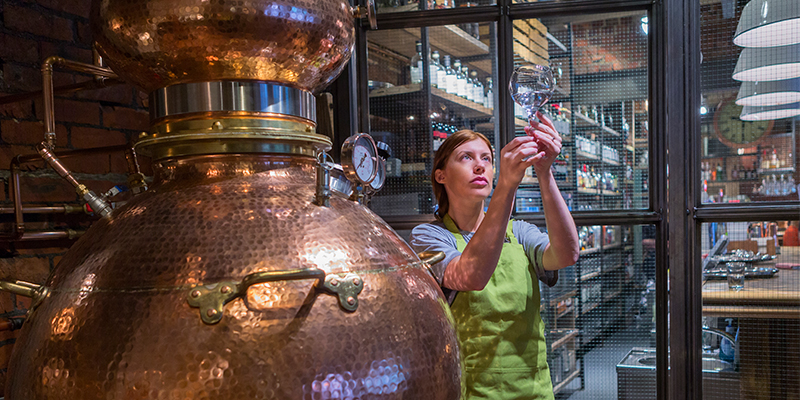 Visit a Local Distillery
Hampshire might be more famous for the Bombay Sapphire Distillery, but right in the heart of the New Forest you can also discover a small artisanal distillery for a more unique experience. The Dancing Cows Distillery and Brewhouse in Lymington create small-batch gins and beers using locally sourced grains, fruits, and botanicals. They also run tours on Wednesdays and Fridays, so pop in for a chance to sample some of their award-winning products.
Explore the Beaulieu Motor Museum
Think of the New Forest and chances are you aren't thinking of classic cars. But maybe you should be! The Motor Museum at Beaulieu is a fabulous day out whether you're a car enthusiast or not. Learn about the history of cars in the museum, take a ride in a classic 1912 double decker bus, and get a bird's eye view of the grounds from Britain's oldest monorail. Also on site is Beaulieu Palace House, a gorgeous manor dating from the 1500's and ranked as one of the ten Treasure Houses of England. The house is surrounded by beautiful grounds and gardens and makes a lovely day out any day of the year.
Emily Luxton is an award-winning full time travel writer and blogger from the South West of England. She's been travel blogging full time for several years and has travelled to over 50 countries so far. Whether it's eating her way around a new culture, or throwing herself into a new challenge (and out of her comfort zone), Emily is all about really getting to know the world - and having fun doing it!