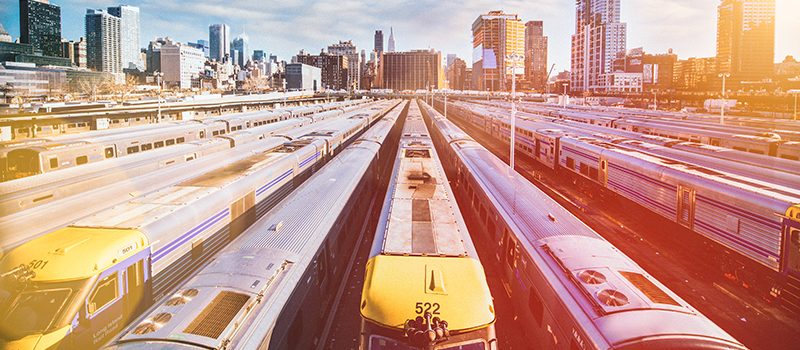 Taking the 30 Hour Amtrak from NYC to New Orleans
If you're crossing the USA and have a bit of time to spare, consider taking a train instead of flying. This is a country of incredibly varied landscapes and impressive sights, and what better way to see a few of them than by slowly but surely rolling through on board a train?
Recently, I took the Amtrak Crescent from NYC to New Orleans – a route which takes 30 hours (on a good day) and passes through 13 states. While not the most famous Amtrak route, this is still an incredibly scenic journey and one which is well worth it for lovers of rail travel. But what is it really like to travel long-distance with Amtrak? Here's what you can expect.
The Journey – NYC to New Orleans
From the Big Apple to the Big Easy, this route takes you between two of the USA's most popular cities and is a fantastic way to combine the sights of New York with the fun of New Orleans. Travelling long distances by train often means you can actually see the weather changing, and the north-to-south route of the Amtrak Crescent is a fantastic example of that.
When we pulled out of Penn Station and left Manhattan behind, there was snow beside the tracks and a sheen of frost outside that made me grateful for the warmth of the train. But as we journeyed further south, those snows melted and the weather turned visibly warmer. I watched a weak wintery sunset somewhere around Washington, and woke the next day to sunrise just outside of Atlanta. By the time we'd reached Alabama the world outside my window was entirely different – golden sunlight filtering through the forests and a warm, autumnal feel that was a relief after freezing New York.
The Amtrak Crescent passes through thirteen states en route to Louisiana, including Virginia, Georgia, and Alabama, and with them some seriously beautiful scenery.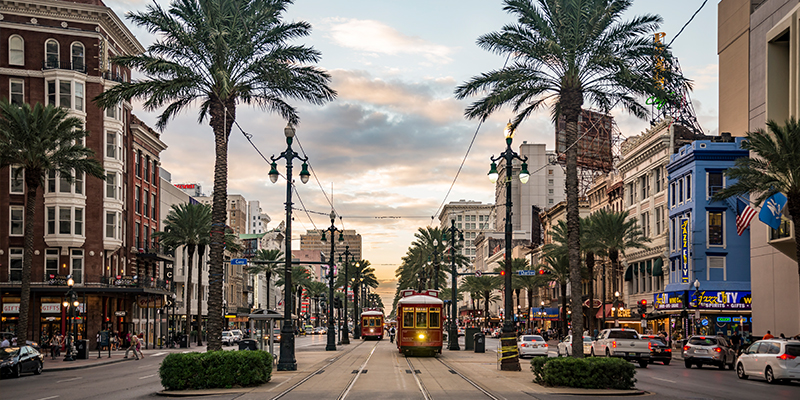 Life On-board
My compartment on the Amtrak was a Viewliner Roomette; a small bedroom with long panoramic windows and two chairs that converted into bunk beds at night. The room was seriously compact, but comfortable enough, and there are a lot of clever space-maximising features like the fold-away sink so that things never felt too tight.
So what is life like on board a long distance train like this one? While it's not quite the luxury experience of rail journeys like the Orient Express, travelling on board the Amtrak is comfortable and pleasant. Of course, it takes a lot longer than flying, but this is about making the journey part of your experience, and it was lovely to sit and watch the USA slide past the window. It's also great not to be confined to a seat. You can head to the dining car for meals, relax in the bar, or just go for a wander to stretch your legs.
Dining on a train definitely beats a meal on a plane any day! Just getting to sit at a dining table and use proper cutlery is a much nicer experience, but the food too is cooked to order and much better than those tiny microwave dishes.
Despite a four-hour delay, I was perfectly comfortable the whole time I was on board and I really enjoyed the experience. Spending thirty-four hours on board a train, meeting the other passengers, and just watching the world roll past my window became the highlight of my trip in the USA. Travelling a little slower like this can be a fantastic experience, as long as you have the time to spare.