Top Winter Sun Cruising Destinations
Where To Find The Winter Sun On A Cruise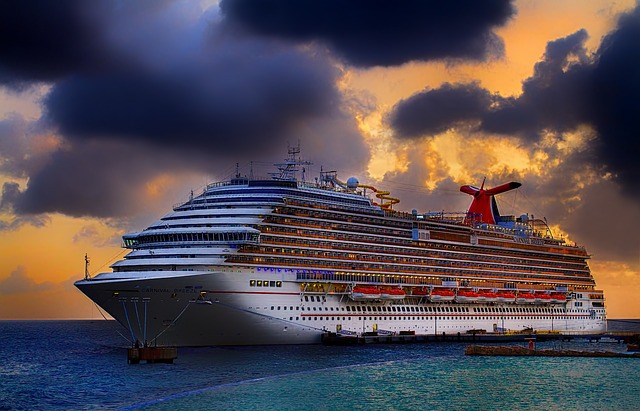 Exotic locations, sunshine, and a resort on the seas packed full of entertainment and amenities for all ages, here's some of the best winter cruising around.
Many articles about cruising sound a bit like a sales pitch, but it's hard not to get caught up in the excitement and hype surrounding cruising, especially when you consider how much there is on offer to anyone who's found their sea legs and book a cruise. Some cruise ships seek out the sun all year round, so what better way to escape for a while than by running through some of the top winter sun cruising destinations.
Disney Cruise Line – Caribbean
You don't have to be a fan of all things Disney to appreciate real time Disney magic, and magic is what you'll get on board a Disney cruise ship. Disney characters, movies, and entertainment are all on offer, along with high levels of customer service, dining options to suit all tastes, and a long list of amenities. This ranges from kids clubs, lounges, pools and water slides, to sun decks and shopping, and evening theatre shows.
The Florida ports of Port Canaveral and Miami are just two of the ports available for fly and cruise Disney breaks, and are both ideal choices for some winter sun cruising. Depending on the length of cruise you'll get to dock in some exciting location and spend several days at sea on-board ship.  Between both ports you have the option to chill out on Disney's Castaway Cay, send a postcard from Hell on Grand Cayman, or scuba dive in Cozumel, Mexico. There are cruises available taking in the Bahamas, Cayman Islands, and a great Western Caribbean circuit. Every port offers variety of guided tours and activities, or you can explore on your own and sample some of the local culture, food and drink, museums, and botanical parks on offer.
P&O Cruises – Australia And Asia
One sure fire way to find the sun, escape in winter to a place where it's summer! P&O cruises offer fly-cruise breaks to Australia, with various length schedules taking in the diversity and beauty of the different territories. Explore Sydney before sailing on to sub-tropical Queensland, and the cultural hot spot of Brisbane, Airlie Beach, the gateway to the awe inspiring Great Barrier Reef, and Darwin, known for its waterfront life and art galleries. Some cruises will also offer extended calls in vibrant Asian cities such as Hong Kong (must be seen at night), Vietnam, and Singapore.
Royal Caribbean – Arabian Gulf
All the main cruise operators will have a tempting selection of destinations in their winter sun schedule, but it's not all about the Caribbean. An Arabian gulf cruise offers an intriguing mix of old and new – perfect for those who want to enjoy relaxing sunny days at sea, and want to sight see when the ship is in port. On a typical cruise ports of call will include:
Muscat – One of the oldest cities in the Middle East, with unspoilt beaches and an ancient stone moat.
Abu Dhabi – Famous for its Formula 1 Grand Prix Circuit, Luxury hotels, and a mix of traditional mosques and bazaars.
Dubai – Another mix of old and new, with the world famous seven star hotel, and ancient soul markets selling crafts, spices, and traditional Arabian goods.
Fred Olsen Cruises – Canary Islands Collection
If you want to stay closer to home then this cruise option is ideal – enjoy the year round warmth great beaches, and a whole lot more. Cruises run by this operator depart from Santa Cruz De Tenerife. A 13 night break could include Gran Canaria, the Arabic sights of Morocco, Fuerteventura (crystal clear waters and 150 beaches anyone?), Lanzarote, Madeira, and back to Tenerife. Every island or port visited has a unique character, so why not experience the countryside of La Palma, the Fire Mountain and salt water lagoon in Lanzarote, or the historic sights, sounds, and smells of Agadir.
This is just a taster of some of the best winter sun cruises available, if you decide to find your sea legs and book a cruise for yourself, there are plenty of options that depart from the UK or abroad. Why not dig out your passport, get a quote for travel insurance for cruises, and look into where a winter sun cruise could take you.
Image Credit: Pixabay.com