Our top 5 tips for a stress-free experience at any airport
Everyone knows that the most stressful part of any holiday is the time you spend in the airport. Use these five tips to negate the hassle and make for a hassle-free airport experience.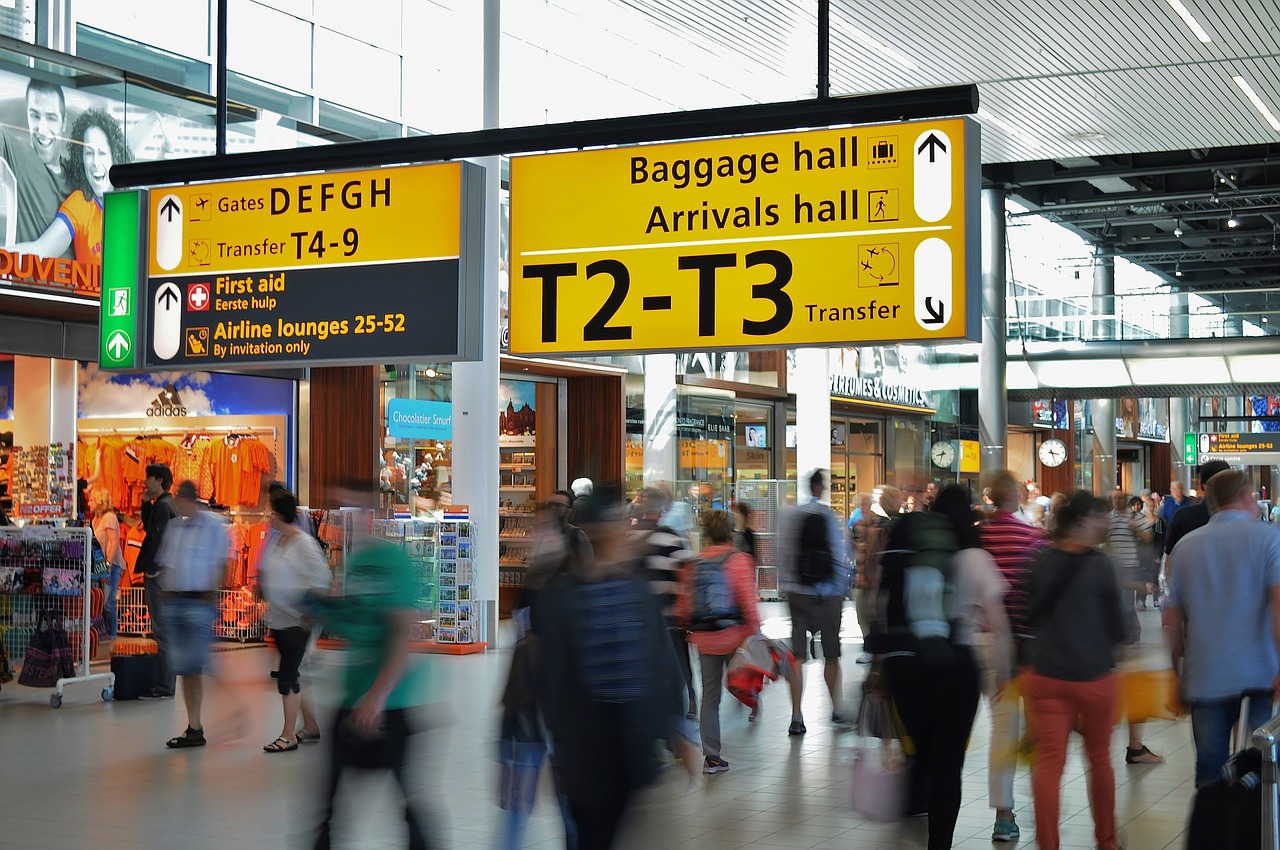 Tip 1 – Organisation is key
Before you even think about heading off to the airport, you need to make sure that your luggage is packed appropriately. Get the lightest suitcases you can afford, make sure it is labelled clearly, and, destination dependent, use a padlock to keep it protected. If your luggage is a common colour such as black or grey, you should also look to add a discerning extra to make it more distinct to you – colourful ribbons, stickers or patches often work well.
Tip 2 – Arrive with time to spare
It goes without saying that you should always leave home early to make sure you get to the airport two or more hours before your flight departs. Regardless of whether you are travelling by train, car or bus, delays are often out of the blue and completely unavoidable, so you should always account for such by leaving early. If your flight is very early in the morning and you're worried about getting yourself out the door in the dead of night, why not consider booking a hotel room at the airport? The terminal will be just a short drive away when the time comes to leave, and you'll be able to travel at your leisure before you check in!
Tip 3 – Keep calm and remain patient
Everyone in the airport is trying to get around as fast as they can, so you need to remain patient when things seem slow. When the queues are long and things aren't moving as quickly as you would like, you need to stay calm. Getting stressed isn't going to get you anywhere any faster, so accept what's going on around you and do your best to keep your cool. Bring distractions with you – whether it's a book, a magazine or even a new podcast, having something to hand to entertain you during those long waits will make the time go much faster!
Tip 4 – Make sure you're covered
Holiday's are supposed to be the perfect time for both relaxation and adventure, and the airport is the gateway to all of these amazing new experiences. But in order to really enjoy all that your destination has to offer, you need to make sure you have multi trip insurance in place before you fly. By making sure you are covered for all eventualities, you'll avoid unnecessary stress if something goes wrong unexpectedly.
Tip 5 – Avoid the hassle and check-in online
We live in a digital age and new technology is changing the way we travel. These days, you don't need to spend time faffing around at the check-in desk, as many airlines allow you to check-in online. This feature is relatively new and each airline tends to have their own system, so it may be a bit daunting at first. But rest assured, checking in online is a key way to ensure that you save time and sail through departures as quickly possible.
If you were to countdown the top 10 most stress-inducing places in the UK, you can almost guarantee that many of the country's airports will rank highly on the list. While there is no denying that the environment is frantic and often fraught with problems, there are ways you can avoid succumbing to it all. Follow the above tips and you'll assure yourself a stress-free experience next time you check-in at any airport!
Image Credit: Pixabay.com