Skyscanner releases infographic on airport Wi-Fi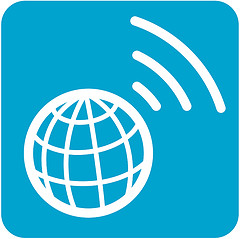 An interesting new infographic has lifted the lid on the best European airports in terms of free Wi-Fi, with Britain's largest airport confirmed among the most expensive.
The survey from Skyscanner, which was highlighted in this Daily Mail article, unveiled that 96 per cent of European travellers feel that all airports should provide free Wi-Fi, and a further 33 per cent are only willing to pay £1 for one hour of Wi-Fi.
This news is sure to interest those heading off on their holidays in the coming weeks, as the information can help them to plan the most cost–effective holiday possible, easily achievable through the low cost of travel insurance cover for over 65s currently available.
With millions of travellers having to sit around for long periods before jetting off into the skies, it would seem like the perfect opportunity to surf the internet for travel tips, transfer money for essential holiday purchase or even catch up with your friends on social networks.
Just two UK airports provide free unlimited Wi-Fi
The survey revealed that just two UK airports – London City and Birmingham – offer unlimited Wi-Fi free of charge. Stood firmly at the other end of the spectrum is Heathrow, offering just 45 minutes of free Wi-Fi and then charging £3 per hour and £5 per two hours of internet surfing.
It's a stark difference compared to facilities in airports across Europe, with Amsterdam, Copenhagen, Milan, Ataturk, Prague and Vienna some of the 24 airports on the continent that provide unlimited Wi-Fi completely free of charge. Brussels and Lisbon were among the worst performing airports in the list, with one hour of Wi-Fi costing £4.
Wherever you are looking to head off on your holidays, we here at Avanti advise you to book comprehensive specialist travel insurance for medical conditions so you are financially protected should anything unfortunate happen.
Image Credit: Dana Spiegel (Flickr.com)