How to Shape up before your Holiday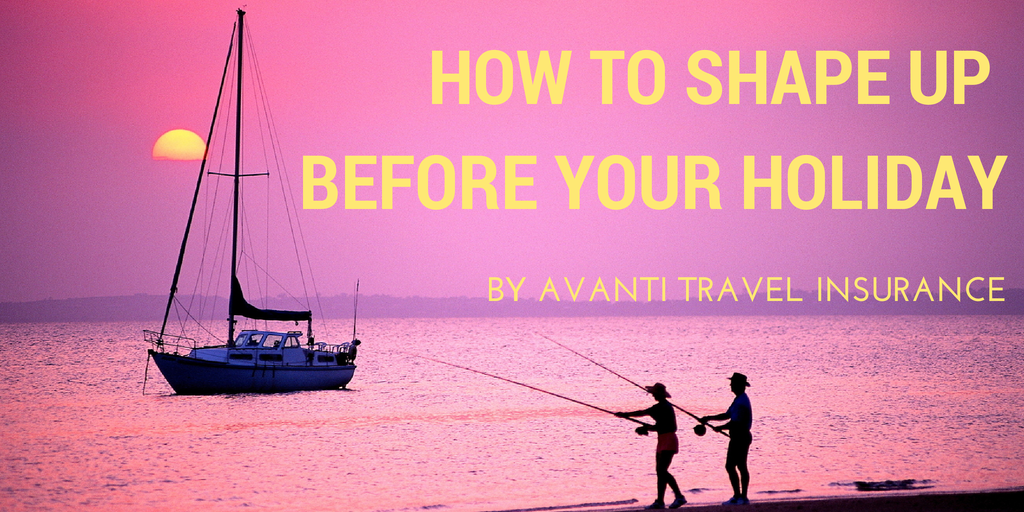 While many of us look forward to our summer holidays, they can present a completely new problem for those of who have taken a hiatus from the usual exercise routine. Getting into shape could also help with your over 60s travel insurance cover, with the reduced likelihood of medical conditions potentially meaning you could benefit from even cheaper cover.
If you are carrying a few extra pounds and want to swap your shape for a beach body, here's our guide to some great tools that can help you along the way.
Let iHealth Labs help your get active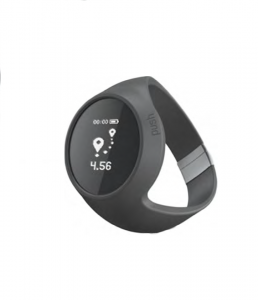 Going back to the old adage of exercise, it is important to get a routine and set targets to ensure you get the best benefits in the shortest time frame. But how would you track such levels of activity? One method of this is through the Wireless Activity and Sleep Tracker from iHealth, a tool that tracks literally everything you do throughout the day. From the amount of steps taken, calories burned, distance travelled and even your level of sleeping hours, by monitoring all your activities it can help you to create the perfect routine – something which is proven to help towards a healthier lifestyle. You can also set goals, such as reaching a certain number of steps throughout the day.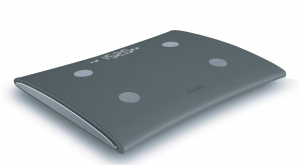 Another innovative product which could help you lose weight, or keep track of your weight at least, is the iHealth Wireless Body Analysis Scale, a tool which measures everything from
weight and body fat to bone mass and body mass index. It offers the complete body measurement and because it is programmed to support 20 different users, it's easy to help you keep track of your progress.
We spoke to Uwe Diegel, president of iHealth Labs Europe, about why these innovative products can be effective in helping you to lose weight.
 "It serves no purpose to tell an overweight person that he is overweight. He already knows this… What is important is to give him the tools that help him how to understand his weight and how his weight is affected by other factors.
 If someone steps on a connected scale which sends the results directly to his Smartphone or tablet and he sees that when his weight drops by 200gm his blood pressure drops, his glucose levels drop, his activity levels go up, it is a lot more encouraging for him and entices him to take better care of his health. Micromanagement works wonders."
Change the way you eat with the 10SFork  
 As well as maintaining regular exercise, it is important to conduct healthy eating habits to ensure that you keep your diet in tip-top shape. If you are guilty of wolfing down your food as soon as it is served, the 10S Fork could be exactly what you are looking for. Powered by unique programming known as 'Slow Control', the 10S Fork helps you actively monitor your eating habits through a number of aspects. Just one of these is the intervals you take between a 'fork serving' – occurring every time you take food from the plate to your mouth. If you do start to eat too fast, the fork will flash and vibrate until you slow down. Because the 10S Fork is USB and Bluetooth compatible, you can track progress each and every day to see if your habits are improving.
Let your mobile to the work with MapMyFitness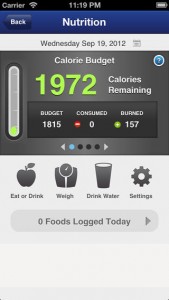 While you will want to keep a rough guide of the exercise you have completed through the week, it's often difficult to record particular aspects – such as times or calories burned. Fortunately, MapMyFitness is an app that does all of that for you, meaning that all you have to worry about is completing your daily exercise. As well as tracking your activity on parameters such as current pace, distance, calories burned and duration, MapMyRun in particular has more than 70 million stored routes which you can take advantage of – meaning you may even be able to enjoy a lovely little run while on that holiday you've been looking forward to!
When we spoke to MapMyFitness, they said:
"The free MapMyFitness app and website allows for online training in a community of more than 28 million members worldwide. We want fitness and nutrition to be simple, social and rewarding. Allowing our members to set their own goals and be accountable helps them lose weight, stay motivated and connect with others along the way."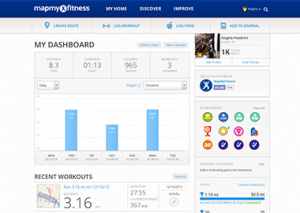 With MapMyWalk, MapMyRide and MapMyHike also available, it's not just running you can keep track of. All the apps are now available to download for both Apple and Android devices.
Define your muscle in moments with Slendertone
While you may want to conduct regular exercise, aspects such as work or family commitments could mean that you don't get the time to work out. If you lead a hectic lifestyle but don't want to pass up the opportunity of a beach body, the products from Slendertone are proven to offer incredible results in a limited amount of time. By using EMS (Electrical Muscle Stimulation) a Slendertone product can have the same effect as 120 abdominal crunches in just 20 minutes, and they have been clinically proven to flatten the stomach in less than six weeks!
Whether you're after flat and firm abs, or perhaps more defined arms, their range of products means that there is something for all customers to benefit from. The good thing about Slendertone products is that they can easily be packed in your suitcase alongside items like your medical travel insurance package, meaning you can have a quick top-up each morning should you so wish.
Image Credit: vladis.studio (Shutterstock.com) iHealth Labs, MapMyFitness