The best places to experience America in fall
From fall foliage to state fairs – plan the perfect autumn vacation in America
With lower prices, fewer people and more temperate weather, September to November is the perfect time to visit the United States.
While holidays are traditionally associated with the summer months, fall is actually the perfect time to visit America. As well as experiencing stunning scenery as the leaves don their autumn colours, visiting in the off-season also means fewer crowds, lower prices and the chance to experience local activities and customs.
Here are some of the best places to visit in America during the fall.
New England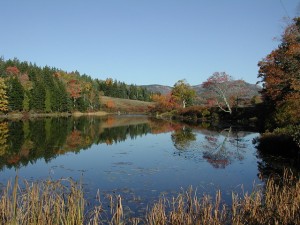 Fall in America is synonymous with beautiful scenes of colourful autumn leaves. While this stunning display can be seen right across the country, New England is undoubtedly the region most famous for its fall foliage. To see the scenery at its best think about hiring a car. Driving along quiet country roads is a great way to take in the views and experience small town America. You could even combine a rural road trip with a city break – with its culture and history, Boston is a great base for 'leaf peeping'. A word of caution – during the weekend you may find the roads crowded with people who have the same idea as you, so try to plan your excursion for mid-week if possible.
Orlando, Florida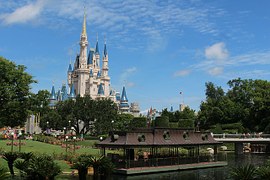 If you're an adrenaline junkie who loves rollercoasters, or just a big fan of Mickey Mouse, fall is a great time of year to visit Orlando. Fewer tourists visit at this time of year which makes for much smaller queues at the city's famous theme parks. Moreover, the weather is at its best in October – still warm with eight hours of sunshine a day, but without the humidity of the summer months. Just be sure to avoid September, which is the tail end of the hurricane season.
Salt Lake City, Utah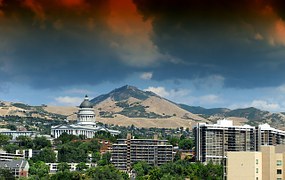 Salt Lake City is another great place to visit during the autumn months, with lower prices and fewer crowds. As well as the stunning foliage on view in the surrounding countryside, there is also a number of festivals on offer in the city at this time of year, including the annual Utah State Fair and Oktoberfest. Traveling in the autumn also doesn't mean that you have to miss out on winter sports – the region sometimes has enough snow for skiing by the end of October.
San Francisco, California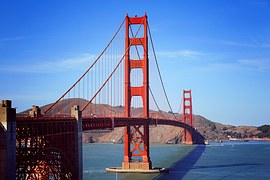 San Francisco bucks the trend when it comes to autumn vacations – due to conference season, hotels in the city are usually pricier at this time of year and can get booked up quite far in advance. However, this is more than made up for by the superb weather. While the summer tends to be foggy and a bit chilly, fall is usually sunny and warm making it the perfect time of year to explore San Fran's many attractions, including the Golden Gate Bridge, Alcatraz and the sea lions at Pier 39.
When it comes to autumn holidays in America, you really are spoilt for choice. Whether you prefer leaf peeping or rollercoasters, sea lions or state fairs, there is something to suit everyone. Wherever you decide to go make sure you have US travel cover to ensure complete peace of mind on your holiday.
Image Credit: Pixabay.com