New York – The Perfect Valentine's Getaway
There is no doubting that New York is the most iconic city in the world. There are so many experiences and special moments perfect for sharing with your loved one.
On my recent trip here with my fiancée we loved taking in the spectacular views over the city. Taking the lift to the observation level of the Empire State building at night seeing the bright lights of the city in all their glory is a memory which will stay with us forever.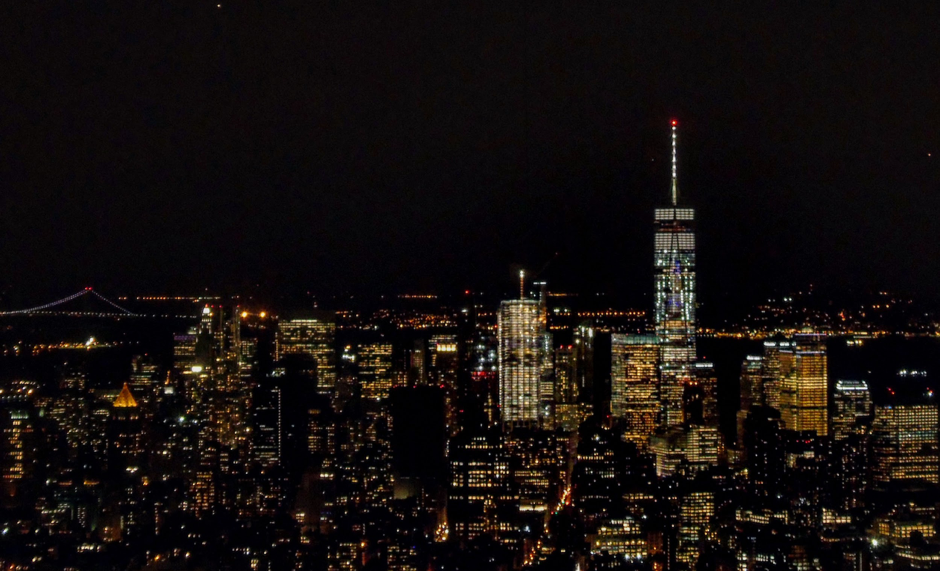 But it was the views from the Top of The Rock, the observation deck at the Rockefeller Centre which totally took our breath away. The views back towards the Empire State Building and over Central Park are wonderful from here and we found it to be less crowded and quite serene.
There is also the One World Trade Centre the main building of the rebuilt world trade centre, the tallest building in the Western Hemisphere and 6th tallest in the world. Here you can go to the One World Observatory for more incredible views of the city.
Here you will also find the 9/11 memorial and museum, poignant and touching tributes to those who lost their lives during the attacks.
We found that exploring the city on foot was easier than we had first thought. There are some lovely walks in iconic locations to share which don't necessarily need to take up huge amounts of time. Taking a stroll across Brooklyn Bridge was something we particularly enjoyed.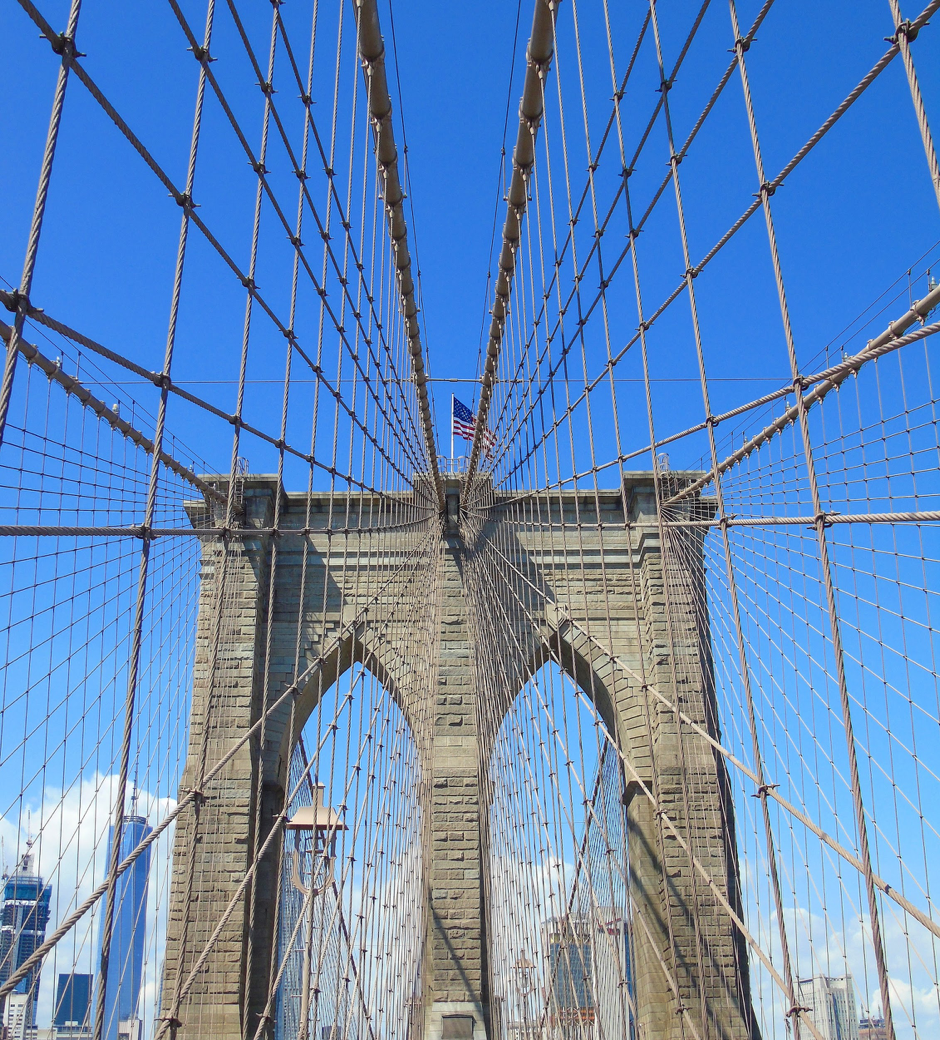 Everyone knows about central park as well. What an amazing oasis in one of the world's busiest cities. Losing yourself in the this lovely green open space feels so relaxing, it is a great place to unwind. Wandering along the paths stumbling across talented street performers, great fun. There is also the Central Park Zoo to explore as well and how could anyone forget the Loeb Boathouse Restaurant, a magical place to eat overlooking the rowing lake, the perfect setting for a romantic meal.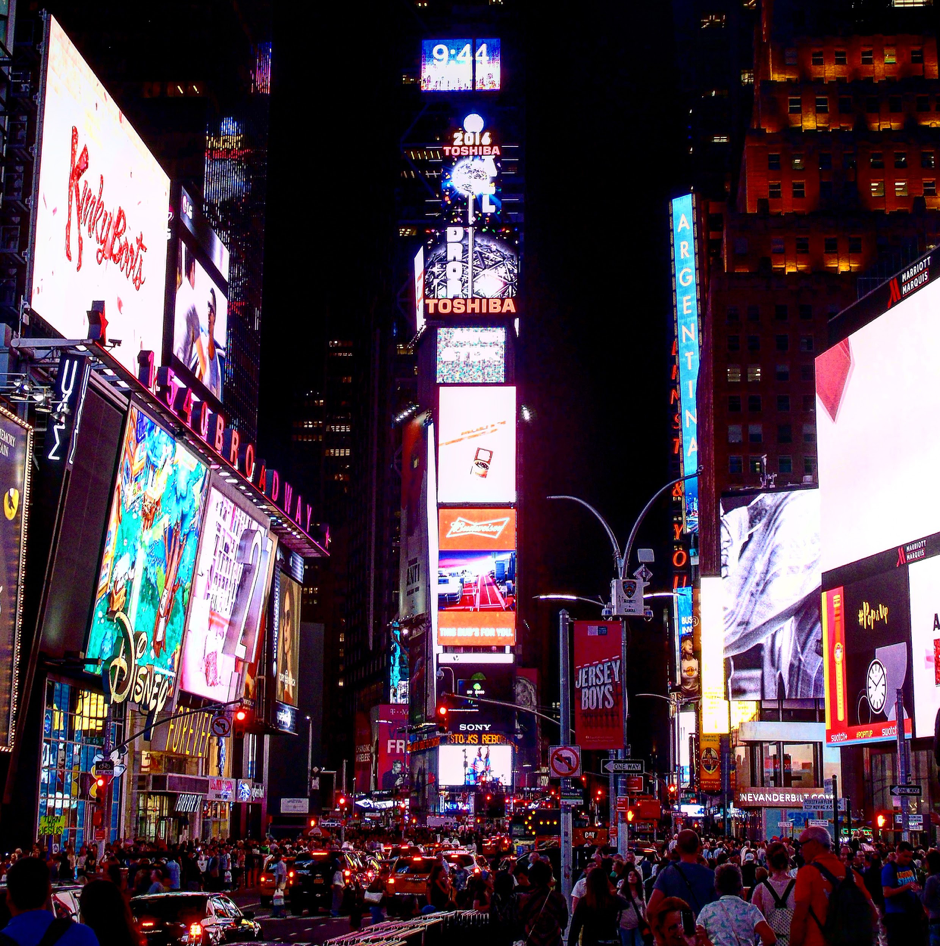 Then of course there is the nightlife and entertainment, New York has such a wide range choose from, upmarket cocktail bars and nightclubs, some of the world's best restaurants, atmospheric pubs and bars, New York has everything. A city with this reputation attracts the biggest bands and performers too, we were lucky enough to see AC/DC at Madison Square Garden! Why not catch a Broadway musical? If you are desperate to see that one show though be sure to pre-book. If you are happy to take a chance then in Times Square around 5pm every evening shows which haven't sold out begin dropping their prices as low as half price! We were able to get tickets to Andrew Lloyd Webber's new musical School of Rock (it was a very rock n roll trip!) with the tickets reduced by 40%!
On top of all of this, New York is one of the leading shopping locations in the world. From the very latest cutting edge designer labels to the biggest high street brands, you can find them all here. With world famous huge department stores as well New York has everything to satisfy your shopping needs!
With so many iconic locations to visit and so many special moments to share, New York is a city where you can create the fondest of memories. The perfect destination for a Valentine's getaway.
Don't forget to arrange your travel insurance before your travels. Our Single Trip travel insurance is packed full of benefits and will provide you with excellent cover wherever this Valentines may take you.
Tom – My Travel Mission – www.mytravelmission.com